Inside The Glamour Studio
Sue Bryce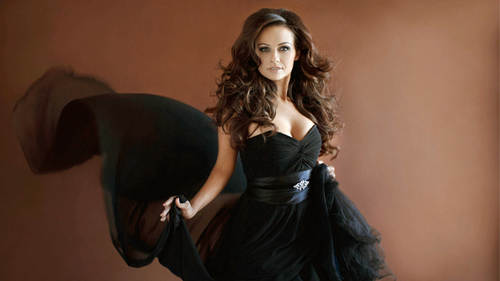 Inside The Glamour Studio
Sue Bryce
Class Description
Women want to feel as beautiful as Sue Bryce makes them look in her portraits. Join this award winning photographer as she teaches you the tools of the trade for modern glamour photography. Watch real shoots as Sue shows you step-by-step how to celebrate the timeless beauty of women.
this course will cover:
Posing for all body types
Marketing and sales
Photoshop® retouching
You might also be interested in Working with Hair and Makeup.
Sue will show you how she built a small photography business in her garage to $20k a week in sales. And more importantly, how you can use her techniques to grow your own photography business.
Class Materials
Sue Bryce Keynote Slides Day 1.pdf
Sue Bryce 101 Poses Guide.pdf
Sue Bryce Couture Posing Guide.pdf
Ratings and Reviews
Deeper deeper deeper on women beauty, how to keep connection and create intimacy moment on the pictures you take ! This is perfect suite to the sue bryce workshop. After a few weeks of practicing the workshop I bought this inside glamour session. An d i continue to improve my photographs and have more efficient and better communication with models. Thank Sue and Creative Live for that. I definitively a great fan of CL ! Roland Grall http://www.rolandgrall.book.fr/
Absolutely love her... the first time I saw her on creative live I was inspired just by her clips... Made sure I watched her everynight after work on the re-watch.. and I loved everything that I saw.. I just had to buy it.. I also put a plug for this in a portfolio building group that I belong to as well... Told this is a must buy.. with the posing guide.. and Sue's enthusiasm is so inspiring...
I purchased this course (actually the collection) for a few reasons. First, the amount of experience you can pick up by studying and practicing these poses is overwhelming. You cannot get this on the first watch, it will take subsequent watches and practice, practice, practice! Just the PDFs alone make this worth it. But the other reason is that Sue has to be one of the most inspiring people in the entire industry. Plus she's a smart cookie, a business woman and her experience in that area is priceless. Lastly, Simona Janek is an awesome lady as well. Her knowledge with make-up has already expanded my appreciation and knowledge of the area and it's key importance to the final image. Thank you CL for bringing this to us!!
Student Work