Posing for Curvy Women
Lindsay Adler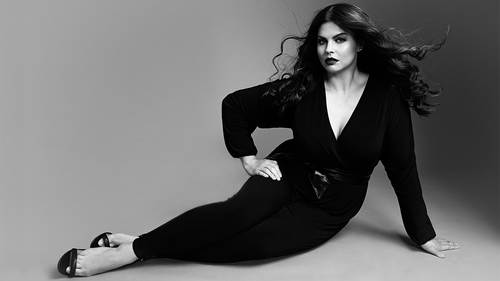 Posing for Curvy Women
Lindsay Adler
Class Description
Photographers are hired to capture portraits that accentuate the best features of their subjects. Lindsay Adler will share techniques on how to photograph your

full figured

 and curvier clients by accentuating their lines and creating beautiful silhouettes. She'll show you how to highlight curves and use the right camera angles to flatter the shape of any woman. Lindsay will lay down a solid foundation of posing and styling so that you can make your clients feel comfortable in front of the camera. 
Styling suggestions for full figured women including a bridal session 
Camera angles and posing techniques for the most flattering images 
Photoshop techniques to help highlight your curvy subject
Whether your photography focus is a wedding, portrait or intimate boudoir, you'll be able to represent your clients as the unique, beautiful women they are.
Class Materials
Posing for Curvy Women - eBook Free Preview
Ratings and Reviews
I'm only on Lesson 4 and I've already learned so much! Lindsay explains everything she's doing and gives you the why's and how's of posing curvy women. This is a must-watch course for anyone who is faced with the challenge of making a curvy woman look her best. These women are so beautiful and they deserve to have the opportunity to work with a photographer who knows how to make them look their best! Thank you Lindsay for such a great course!
This class is so amazing. Lindsay packs a ton of information in, clearly and efficiently. The best part is that she explains the reasons behind every concept, so now instead of setting up my clients in a few memorized poses, I can customize each look for the individual. As Lindsay dramatically demonstrates in this class, over and over, implementing her concepts makes a huge difference in how a woman looks, no matter what her size and shape. And Lindsay does it all with her usual charm and effervescence. This class is worth every penny, and much more.
Quite possibly Lindsay Adler's best class yet on Creative Live!! I own several of her classes - all are informative and helpful, but she is especially helpful in this one, providing LOTS of specific, non-fluff type of tips and quality instruction. The material is well-organized, and I really like that there is so much actionable information provided. Looking forward to putting the tips into practice!!!
Student Work