Posing 101: Women
Lindsay Adler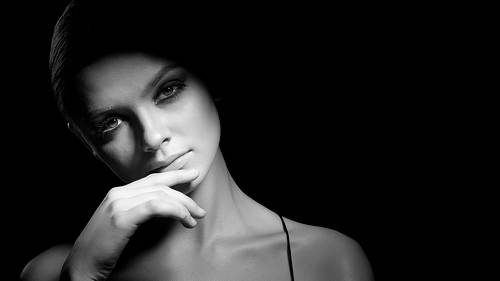 Posing 101: Women
Lindsay Adler
Class Description
Posing women can seem daunting and overwhelming, especially when you consider the seemingly endless looks, styles, and situations you can find yourself in as a photographer. In Posing 101: Women, fashion photographer, and CreativeLive instructor Lindsay Adler will show you how to pose women comfortably and with style in a variety of scenarios.

Lindsay will lay down a foundation to posing and show you the essential poses for women you need to get started. Using live photo shoots and a 5 guideline approach, you'll learn how to pose high school seniors and mature women. You'll see boudoir poses that are graceful and comfortable for the subject yet impactful. Lindsay will teach you specific poses for plus size, bridal and maternity clients. Additionally, you'll learn how to wow and inspire awe with stylized fashion and beauty poses.

Regardless of your style and experience, this course offers a step-by-step approach to posing women easily and quickly. Regardless if it's a wedding, portrait or intimate boudoir shoot, you'll be able to pose with confidence and ease.
Ratings and Reviews
This class was a pleasure to watch. Lindsay Adler as always studies the subject to a great extent and then provides it in a very clear and entertaining way to her audience. This class includes all the essentials about posing women. It contains very useful information, tips, and tricks to improve one's photography of women. It further contains great instructions on how to add artistic twists to every pose that could flatter the subject being photographed. I highly recommend this class to serious photographers who want to improve their skills of photographing female subjects.
Another great course by Lindsey Adler. Lindsay is a master of masters. Lindsay taught techniques learned over many years of experience. Lindsay always works harder than anyone. She always comes very well prepared. She is a fabulous photographer and a terrific teacher.
Such a great class. I learned so many posing tips and feel so much more confident when getting photographed. Lindsay teaches you the basics and breaks down the essentials to ensure you look your best in pictures.
Student Work