Posing 101: Essentials
Lindsay Adler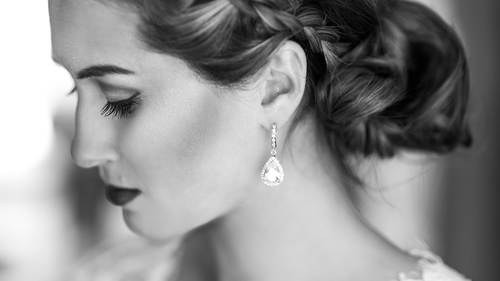 Posing 101: Essentials
Lindsay Adler
Class Description
Posing doesn't have to be complicated. In Posing 101: The Essentials, fashion photographer and CreativeLive instructor Lindsay Adler gives you an introduction to essential posing techniques you need to start building the posing repertoire every photographer needs.

In this class, Lindsay will lay a foundation of posing basics to get you started on mastering posing. You'll learn tips on interacting with your subject and how to coach expressions. Lindsay will show you how your lens and camera angle work with different poses. Additionally, she covers best practices for posing each body part, what to look for in posture and how to pose and shoot through flaws.

Whether you're starting from scratch or have some posing experience under your belt, this course will build a solid foundation that will allow you to expand your posing knowledge and start getting creative.

Ratings and Reviews
Amazing course, Lindsay presents a ton of great content in a relatively short amount of time. She's got a great lively personality and keeps it fun and interesting. Great job fielding all kinds of questions on the spot - she really knows her stuff!
Lindsay is amazing - so much good info in this course! She is knowledgable and inspiring, and a great teacher. However, the two moderator (?) guys who keep interrupting her to repeat her points are so annoying and add absolutely no value. She handles them very graciously as they mansplain everything she says back to her with creepy smiles and fake cheer. They have very Caesar Flickerman from the Hunger Games vibes. I would be so much more excited about Creative Live if they weren't there distracting the great presenters. Anyway, can't wait to watch more of Lindsay's stuff!
First off, I absolutely love the way Lindsay teaches. She shares a LOT of useful information and brings it in a light and cheerful way. There are plenty of examples and photos along with her descriptions. It's a pleasure to watch! This was my first course on posing and I learned a lot. Would definitely recommend this course!
Student Work