Posing 101: Couples, Weddings and Families
Lindsay Adler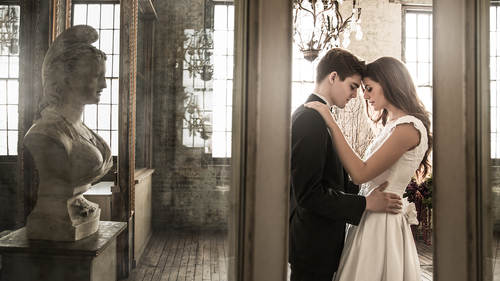 Posing 101: Couples, Weddings and Families
Lindsay Adler
Class Description
Need to pose a group of people quickly and effectively? Join fashion photographer and CreativeLive instructor Lindsay Adler for a hands-on introduction to posing couples, wedding, and families.

Using live shoots and a 5 guideline approach, Lindsay will give you a posing foundation and essentials poses for working with more than one subject. You'll learn how to pose mature, uneven height, maternity, and same-sex couples. Lindsay will teach you how to navigate the chaos of a wedding day and pose with brides, grooms and weddings parties. Additionally, she will show you how to pose families, kids, and parents in a variety of scenarios.

Taking the reigns and posing a large group can seem daunting. This course will show you quick, easy steps you can follow to pose groups of 2 or more people and have everyone looking their best.
Class Materials
Couples - Different Height
Ratings and Reviews
All of Lindsay's courses are great. I enjoyed this course. Lindsay is very informative and an entertaining to watch teach. Lindsay's presentations are always well prepared and she gives it her all. Great job Lindsay.
Lindsay Adler's Posing That little Queens looks Like Awesome,... Loved it
Lindsay Adler is a Creative Live treasure! Her teaching style is consistent, relaxed, easy to listen to, and to the point. Several times now I've intently watched her various classes "live" only to later purchase the class so I can review it again and again...I've never been disappointed. Thank You Lindsay!
Student Work