Optimize Your Online Store
Andreea Ayers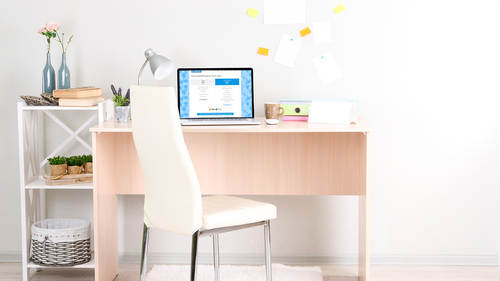 Optimize Your Online Store
Andreea Ayers
Class Description
Running your own online store gives you control over the sales process and allows you to create a space that fully reflects your brand. It also comes with a lot of responsibility and can quickly become a major source of stress. Learn the right way to optimize your e-commerce website from Andreea Ayers.
Andreea has started and sold three companies in the last five years. As the owner-operator of a successful organic soap line and founder of a six-figure t-shirt business, she knows exactly what it takes to build a business online. In Optimize Your Online Store, Andreea will teach you how to create a website that reflects your brand and encourages customers to buy. 
She'll teach you how to:
Set up a homepage that encourages immediate connection
Create an about page that builds trust
Write product descriptions that do the selling for you
Turn browsers into paying customers
When you run your own online store you have to customize it so that when people do come, they trust you enough to actually make a purchase. Andreea will teach you how to analyze and improve your site so that visitors feel confident in you and your products and are converted into lifelong customers.
By the end of this class, you'll know exactly what you need to do to ensure that your website reflects your brand, is trustworthy and encourages people to buy.
Ratings and Reviews
This class is perfect! A great overview and explanation of what you need. I really like the simplicity and after watching it for free I bought it so I could pause it and implement the ideas as I went through the course. I love my page website now and highly suggest this class!
This class is packed with useful information presented in a clear and coherent way. Andreea Ayers has a track record of success in e-commerce and offers ideas and tips that come from experience. Whether you're just starting a website or looking to improve an existing one, this class will help you get your mind working and your creative juices flowing. Highly recommend!
Wow! I bought this class on a whim and didn't expect to get as much out of it as I did. It is to the point, filled with really good information and presented really well. I am so glad I got it. We are about to redo our website and I feel a lot more confident about doing it right now.
Student Work