On-Location Light and Lighting
Mark Wallace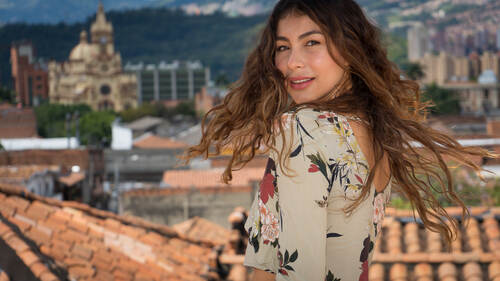 On-Location Light and Lighting
Mark Wallace
Class Description
AFTER THIS CLASS YOU'LL BE ABLE TO:
Use light modifiers to control ambient light with no need of a flash.
Control ambient light and light from your flash independently.
Fully understand sync speed and high speed sync.
Use the Exposure Diamond to clearly see all your shooting options on-location.
Choose the proper gear for your next location shoot.
ABOUT MARK'S CLASS:
In this class you'll learn to master your outdoor location lighting. Mark Wallace shows you how to use diffusion, reflectors, speedlights and studio strobes in an outdoor location setting. Learn how to light for portrait photography outside and in open shade. Mark demonstrates his lighting techniques by shooting several portrait scenarios.
WHO THIS CLASS IS FOR:
Beginner to Intermediate portrait photographers
Photographers with a basic understanding of studio lighting
Students who have completed Mark's Essential Training lighting classes
SOFTWARE USED:
Adobe Photoshop CC 2022
Adobe Lightroom Classic 2022
Class Materials
Tether Tools Pro Kit Discount
Tether Tools Starter Kit Discount
Ratings and Reviews
An excellent real-life exploration of basic lighting techniques that can really make a difference. I especially appreciated the explanation of high-speed sync and the outdoor demonstrations with light modifiers. This is a perfect add-on to Mark's Understanding Light course.
Marc created a great class. Early on in the class things went slow and methodically through the basics. This is important. He could have told us but instead he lead us to discover...a much more powerful learning method. Then came all the different approaches and problems, Plus if you don't feel confident, it's here to go through again if you purchased or subscribed. I give the class 100%
This is a great look at methods of using natural and artificial light on location. It is very informative as well as entertaining to see Mark on set as a working pro and making a few mistakes. This is a practical and easy to understand course. We'll done!
Student Work