Mixing Master Class
Kenneth Gioia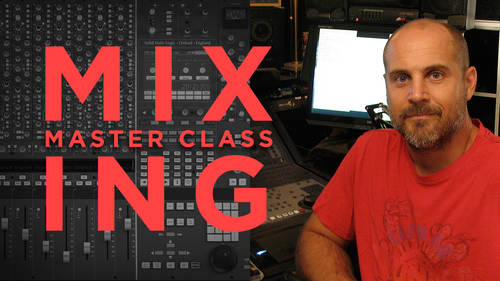 Mixing Master Class
Kenneth Gioia
Class Description
Kenny Gioia is a multi-platinum engineer and producer behind pop and rock records from the likes of Bayside, American Authors, Ingrid Michaelson, and Mandy Moore. He is also a trusted educator and founder of kennymania.com.

In this mixing masterclass, Kenny will walk you through his specific mixing techniques getting top-40 friendly mixes entirely inside the box in Reaper. He will cover:


EQ, compression and dynamics

Reverb, delay and time-based effects

Vocal automation and vocal tone

Drum, guitar and bass mixing techniques

Mix-buss and pre-mastering tricks
If you've been looking for a way to get that big studio sound from your bedroom DAW setup, Kenny will show you how to get your mixes sounding like they're radio-ready.
Ratings and Reviews
this is really great mixing course, kenny has a great workflow and i learned quite a lot and it was easy to undestand, and i dont even use reaper, what you learn in this course applys to all daw and tools, which is great
Kenny's Mixing Master Class blew my mind. His workflow and level of organization during mixing is a real eye opener. I'm also a longtime Reaper user so this is an excellent all around resource for me. I feel like I just stepped up my game. Thanks Kenny!
so far this has been a great training class for brushing up on the basics it would have been nice if you would of went over gain staging more and how you got the static mix level wise when faders are at zero its a little deceptive. I did appreciate the minimal set up you use though.
Student Work