Make Your Own Bath & Body Products
Anne-Marie Faiola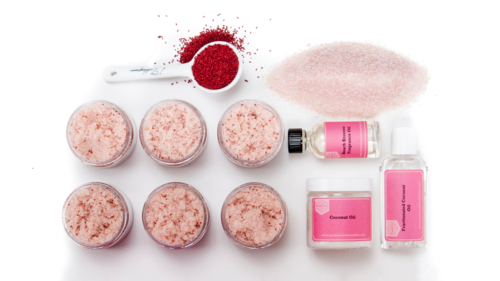 Make Your Own Bath & Body Products
Anne-Marie Faiola
Class Description
Join Anne-Marie Faiola for the beginner-friendly class, Make Your Own Homemade Bath and Body Products, and learn how to make easy and luxurious bath and beauty products! 
Anne-Marie, also known as the "The Soap Queen," is the crafty mind behind Bramble Berry Soap Making Supplies and Handmade Beauty Box. In this class, you'll learn her fool-proof techniques for handcrafting your very own soaps and bath products. You'll learn:
The cold process soap making technique 
How to formulate you own lotion and balm recipes 
Everything you need to know about sugar and salt scrubs
How to comply with federal rules and regulations  
Anne-Marie will share an incredible variety of techniques even beginners can use to create DIY bath products that are as beautiful as they are useful. 
Join Anne-Marie Faiola for Make Your Own Bath and Body Products and learn how to make high-quality, handmade bath and beauty products you can enjoy, gift, or sell.
Class Materials
Cold Process Soap Keynote
Cold Process Soap Recipes
Ratings and Reviews
As a "Seasoned" Soaper this workshop was very instructive, fast paced and not boring at all!!!!! As everything else, we have to be up to date with new trends and ingredients, every day is a learning process, thank you very much to Creative Live, Anne-Marie and Bramble Berry for this AWESOME work shop and I hope you have another one soon :) :)
Love this class! Second time watching it, wish there were live classes at this level in my City, I would love to make stuff on the weekends :-) Great job - love the class, come back soon!
Anne-Marie was a very thorough and thoughtful instructor. Her knowledge and enthusiasm were inspiring. She had everything organized and presented it in a very comprehensive sequential order. GREAT class as I never knew anything about soap/lotions/scrubs/balms/etc. I'd recommend purchasing the class!
Student Work