Make Your Dream Trip a Reality
Chris Guillebeau, Stephanie Zito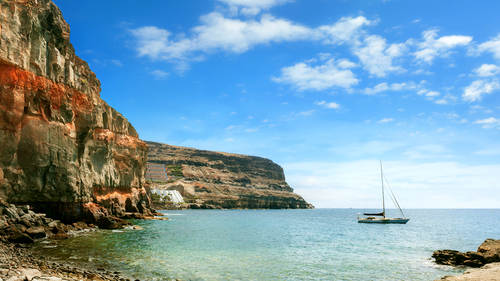 Make Your Dream Trip a Reality
Chris Guillebeau, Stephanie Zito
Class Description
Who wouldn't love to know how to earn enough miles and points for two airline tickets and three hotel nights? In Make Your Dream Trip a Reality, Chris Guillebeau and Stephanie Zito can show you how it's done. 
Travel feeds our creative spirits, allows us to discover new viewpoints, and fuels our work. In this class, you'll find out how you can make your dream of journeying to the world's most far-flung places a practical and affordable reality.
Chris and Stephanie have made it their life's mission to help others experience all the thrill and adventure that world travel can offer. In Make Your Dream Trip a Reality. 
Chris and Stephanie will help you: 
Master the system of Frequent Flier miles and hotel points
Set up a personal points-earning strategy – even if you don't fly
Upgrade your dream vacation experience at no cost to you
In short, daily lessons, Chris and Stephanie will cover all aspects of how to plan your vacation including financing your trip. You'll learn how to set your savings and point-earning strategy so you are armed with everything you need to relax and enjoy your vacation once you depart. They'll teach you how to book flights and hotels so you get the very best experience at the absolute best rate. You'll also get insider tips from professional globetrotters on traveling solo and as a family.
By the end of this course you'll learn everything you need to know to save money, minimize hassle, and make the most of your travel experience.
Your dream destination, and a life of regular traveling, is now available to you – no matter your budget. 
Class Materials
40 Ways to Use Ultimate Rewards Points
7 Habits of Highly Effective Travel Hacking Couples
Dream Trip Credit Card Tracker
Upgrade Unlocked Sneak Peak
10 Tips for Travel Hacking Families
Ratings and Reviews
Highly recommended! This is one of the best CreativeLive courses I've ever taken and a great value. There's a lot of excellent information here, presented in a fun and accessible way. The CL "boot camp" approach was perfect for this topic because it dispenses the material in bite size pieces with very doable action steps along the way. The corresponding Facebook group adds even more value and camaraderie. It's a great place to clear up any questions or confusion that may come up. What an amazing resource! By the end of the course, not only will you have learned a tremendous amount, you will actually have something tangible to show for it!
This is a fabulous course. Stephanie and Chris are both so knowledgeable, helpful, and easy going. They clearly love and practice what they're teaching. And they're open to learning from the students too. The course is packed with information, delivered in an immediately useful way. In fact, they emphasize again and again that the point is to USE the information to REALLY take your "Dream Trip" soon! The Facebook group is the best I've ever experienced with an online course. Stephanie and Chris are remarkably present, responsive, understanding, and generous with their knowledge and experience. I highly recommend this course.
Student Work