Home Studio Starter Kit
Tony Corbell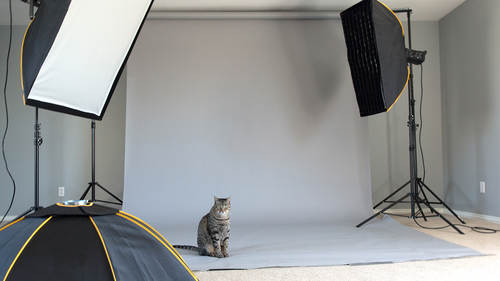 Home Studio Starter Kit
Tony Corbell
Class Description
A well-equipped home studio can be a great place to work, but you need the right gear on hand to get pro-level results. Learn how to outfit your space in Home Studio Starter Kit with Tony Corbell.
Tony will teach you the concepts, tools, and techniques necessary to take beautiful photos in your home. 
You will learn how to:
Identify 

and utilize household items to affordably stock your home studio

Draw success from confined spaces and common household limitations 

Use basic modifiers like reflectors and soft-boxes to shape light
Tony will offer insights on tackling even the most challenging home studio scenarios; like lack of natural light, low ceilings, and small skinny rooms. You'll learn how to set up your home photography studio, even if you don't have a lot of money or experience.

Home Studio Starter Kit with Tony Corbell is chock-full of invaluable advice for anyone who wants to set up a photography studio in their home.
Class Materials
Essential Home Studio Gear Guide.pdf
Bonus Materials with Purchase
Ratings and Reviews
This was my very first course at all, and it was a great one from the beginning. I never thought I could gain so much fun from my limited small space at home. Thanks, Tony! (And thanks to folks of Creative Live)
Havent used my studio gear for a little while, and last time i did, i just shot too flat with no shadows, this was a really great refresher, love the attitude and the language used, worth it! a must if you are new to studio lighting, including sppedlights, got some good info for when i use a speedlight outdoors in sunlight. thankyou.
I've been lucky enough to see Tony present in person and enjoy his CL courses. Love his courses!
Student Work