Create an Online Portfolio
Erica Gamet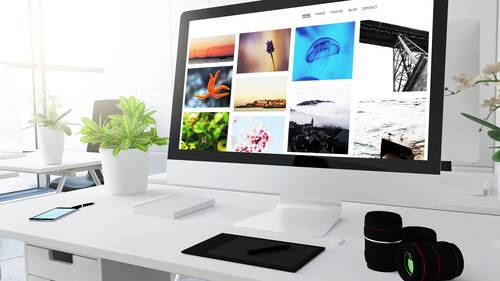 Create an Online Portfolio
Erica Gamet
Class Description
The presentation is everything in an online portfolio, but creating one can be a daunting task. This beginner-friendly class will cover all the basics you need to create a portfolio. Erica Gamet is an Adobe Certified Expert.
In this class, Erica will walk you through the process for creating a layout from scratch. 
In this class you'll learn how to:
How to place, arrange, and manipulate photos in a layout

How to create a layout in InDesign and incorporate images and text

How to export that layout for digital consumption
This course is for you if you're a DIYer, photographer, crafter, or a small business owner needing to put together a digital portfolio featuring images of your product. From real estate brochures to photo books to a small product catalog, you will have the knowledge to showcase your imagery in a logical and well-laid out manner.
Software Used: Adobe InDesign CC 2018
Class Materials
Create an Online Portfolio Bonus Files
Ratings and Reviews
This course give great advice on how to work in In-Design. Erica does a great job on how to use some tools to achieve a portfolio. Thank you.
This course was so jam-packed with valuable and clear information. I had avoided InDesign as I found it very overwhelming learning it all on my own. Here, Erica explains perfectly how to do so much with this software, and how to do it easily. I am now excited to get back on InDesign. This course is really for a lot more than just creating a portfolio. Thank you!
A quick but comprehensive lesson on InDesign that is incidentally applied to creating a photo portfolio. This is general information for beginners, that can be applied to other online and print projects.
Student Work