Create a Culture of Excellence
Jason W Womack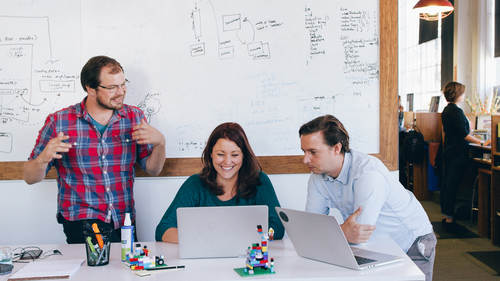 Create a Culture of Excellence
Jason W Womack
Class Description
As a leader, it's up to you to create a culture of excellence at work—to make team members strive to reach their full potential, to be productive and efficient while also being innovative and imaginative. But while creating such a culture might be at the top of your to-do list, how do you actually achieve such a lofty goal?
This course will give you the skills you need to become the leader you've always wanted to be—a leader who people feel is worth following. The key is to build momentum both in work and life, commit to action, and follow your curiosity.
In this class, you'll learn how to:
Ask questions that improve workplace morale and engage others in achieving success.
Stay focused on your commitments.
Build a workflow process that keeps you in the game for the long term.
Use curiosity as a competitive advantage.
Meet and learn from new mentors.
Create specific targets and meaningful milestones.
Celebrate accomplishments.
Class Materials
Create a Culture of Excellence Worksheet
Adobe Stock Get Started Download
Ratings and Reviews
Worthwhile and interesting. Lots of great ideas to implement. No waste of time during all the course. Thank you!
Student Work