Cost-Effective Creative Shoots
Lindsay Adler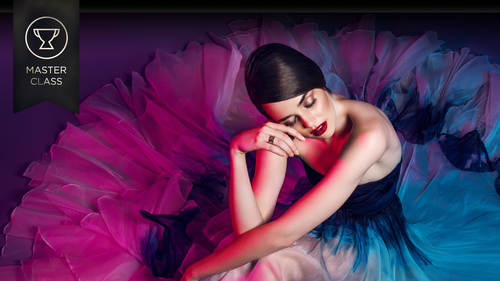 Cost-Effective Creative Shoots
Lindsay Adler
Class Description
Have you ever felt dull, uncreative, or just out of ideas? Invigorate your creative spark with Lindsay Adler in Cost-Effective Creative Shoots!

In this Masterclass, Lindsay will show you a range of creative techniques that'll bring new energy to your work. You'll learn about:


Discovering your creative process




Finding inspiration in personal projects




Adding interest with creative light modifiers



Lindsay will share creative concepts you can replicate for less than $20. She'll also share techniques you can use to push yourself to try something new.
Don't resign yourself to dull shoots, join Lindsay Adler for Cost-Effective Creative Shoots with Lindsay Adler and get inspired!
Ratings and Reviews
You know what I love about Lindsay? When she is teachingu, you feel like you're having a conversation with a friend. She is inspiring and tells it like it is. I love the fact that she shows you ways to think outside of the box to create amazing images and that you don't necessarily need to have the top of the line equipment to do it. I've learned a lot from Lindsay's courses but I walked away from this course with some great ideas and she opened my eyes to find inspiration in the most unexpected places.
I love this class! It is inspirational and fun. Lindsay is to the point, in a friendly, high energy, joyful way, which makes the class even more enjoyable.
Brilliant as always!!! Feeling so inspired and ready to move my work to next level. Thank you for this amazing opportunity to step up!!!!
Student Work