Compression & Dynamics Master Class
Graham Cochrane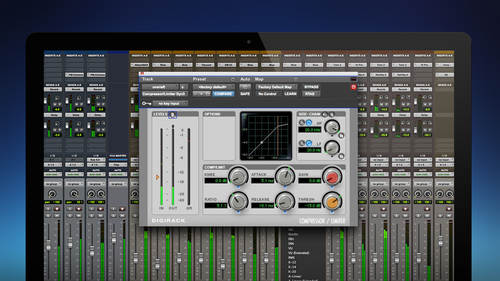 Compression & Dynamics Master Class
Graham Cochrane
Class Description
Use compression and dynamics to their fullest potential.
In the Compression & Dynamics Master Class with Graham Cochrane you'll learn basic compression concepts and how to apply them. Graham will teach you all about threshold, attack, release, ratio, makeup gain, peak, and RMS and how to control them in your mix. You'll also learn how to use compression to control levels or use it as an effect.
You already know that compression matters to your mix, learn how to manage it with precision.
Ratings and Reviews
After I took this course my mixes began to really sound better, and after learning more tricks and trying out new things and practice they are amazing, and I am very comfortable and happy with the results. Graham is a great teacher, great musician and singer too, we are so fortunate for his contribution to the music community.
THIS IS PERFECT FOR SOMEONE LIKE ME .I STARTED LATE IN TAKING MY SINGING CAREER SERIOUS,SITTING BACK WAITING FOR OTHERS;I AM MORE OF A SINGER/SONGWRITER THAN A PRODUCER OF RIDDIMS;BUT I HAD TO LEARN,BECAUSE I WAS SERIOUS OTHERS WAS NOT,THERE PEOPLE WHO CAN HELP ME WITH ALL THIS STUFF BUT THEY ARE ALWAYS BUSY,THEY HAVE PREFERNCE(POPULAR/NOT POPULAR ARTIST....MUSIC POLITICS,AFTER AWHILE ALL THE WAITING AROUND ,TIME WASTING E.T.C,SO GRAHAM COCHRANE AND THE RECORD REVOLUTION, AND NOW CREATIVELIVE ARE HELPING ME GRAETLY AND I AM ADVANCING AT A GREAT SPEED THANKSSSSSSSSSSSS
I don't usually write reviews, but these lessons are an amazing course for people who want to know more about compression. I feel that I have more confidence in my mixing abilities. Thank you very much Graham!
Student Work