Branding 101: The Complete Toolkit
Danielle McWaters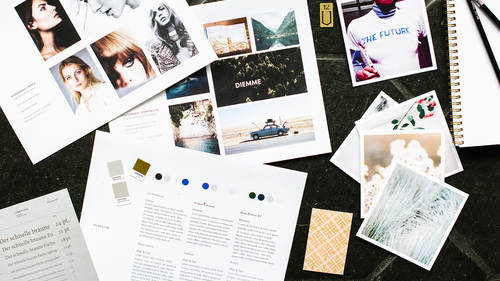 Branding 101: The Complete Toolkit
Danielle McWaters
Class Description
 

What does it take to create a successful brand? A strong, clear message and visual consistency is what builds trust, and this course will help you define this. Danielle runs her own successful design studio, specializing in branding. 

She'll guide you through the process of branding your business from start to finish, including how to:
Establish a point of view through tone, messaging and voice 
Define your vision, core values and how you position yourself in the market 
Create a visual style guide that provides a reference for color, typography, and image styling
This class will teach you how to effectively articulate and communicate your brand to your audience visually, creating cohesion through every touch-point. From how you talk about yourself, to what typeface you use, creating cohesion and clarity builds trust. Position your brand to stand out from the crowd!
Class Materials
Style Guide Example - Slow Candle Co
Ratings and Reviews
Just finished watching the course. Absolutely loved it! I have no experience in branding at all and this course has given me so much information that will help me a lot. I am so excited to get started and creating my brand style sheet. Thank you so much Danielle you were brilliant! Constructive criticism: If would be better if you knew the information rather than reading off the screen in front of you. Paraphrasing would help, too. But very good job nonetheless!
This was so comprehensive and the resources are wonderful! I couldn't recommend this course enough. I loved the deep dive into the colors, type, and all visual aspects of a brand.
Great information with handy resources to use after and apply into our own project. The concepts explained made it more clear and I loved the quotes Danielle used to explain this words we heard a lot when talking about branding, the mission, vision, etc. These weren't clear to me up until this point. Thanks so much!
Student Work