The Art of Nature Photography
Art Wolfe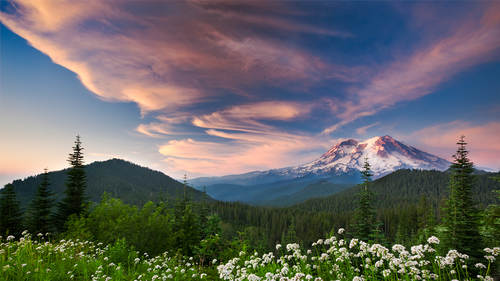 The Art of Nature Photography
Art Wolfe
Class Description
AFTER THIS CLASS YOU'LL BE ABLE TO:
Improve your composition in landscape photography
Develop an eye for better nature photography
Find --and grow -- your inspiration
Go from nature lover to nature photographer
Spot creative shots even in popular places
Fine-tune composition with the unpredictability of wildlife photography
Tell a story through fine art nature photography
ABOUT ART'S CLASS:
Spend a day gleaning insight from a nature photographer with five decades of experience shooting on every continent, Art Wolfe. This special one-day class includes two 90-minute discussions, 90 minutes of student critiques, and three episodes of Art's documentary series Travels to the Edge.
Go beyond basic nature photography tips and dig into the psychology of nature photography and what takes an image from a snapshot to fine art. Learn to find your inspiration, break the rules and see the story inside grand landscapes. This is not a class for taking textbook plain nature photography from a boring list of landscape photography tips -- it's a class designed to help you find your own unique voice to capture your own fine art prints of landscapes, wildlife, and culture.
After this class, you'll have the confidence to experiment, to work for the shot, and to capture the story in nature photography.
WHO THIS CLASS IS FOR:
Beginning photographers shooting landscape, wildlife and nature
Intermediate photographers ready to refine their eye
Advanced photographers looking for insight from a top nature photographer
ABOUT YOUR INSTRUCTOR:
Art Wolfe is a nature and conservation photographer with a background in fine art and painting, a start which continues to influence his work to this day. Often described as a "prolific" nature and wildlife photographer, Art has published more than 80 books of photographs, along with images appearing in major publications such as National Geographic Magazine, Smithsonian, Audubon, and more. Art has received numerous awards, including Nature's Best Photographer of the Year. He also leads a documentary television series Travel to the Edge. When he's not traveling nine months out of the year (including leading photography tours), he's teaching and working with his stock agency and production company in Seattle.
Ratings and Reviews
What a fantastic use of time! My photos improved dramatically since this course. I found it so useful, I recommended it to 3 people, and am coming back to purchase. My favorite segment was about composition, which is where I really needed the most help. I'd previously subscribed to the take a hundred shots and hope one turns out well. Now I think much more carefully prior to the shot, and the quality of the photos is on a completely different level from what I'd taken before. Then entire course was excellent, and I really appreciated the segment on audience submission critiques. It helped me to internalize the concepts he'd taught, and to develop a keener eye. Art Wolfe truly is a master. His photographs have the ability to stir the emotion deeply and soothe the ailing heart. Mr. Wolfe is a great instructor too. Concepts were presented clearly, and illustrated well. I am so thankful to have participated in this course. Thank you, to Art Wolfe, for sharing insights into your talent, and also thank you to everyone involved in making this course widely available. I cannot recommend this course highly enough!
I have always loved you CreativeLive, for being there in so many ways to teach me how to do better what I love to do. And, so I doubly thank you for re-featuring this and, thus. allowing me to buy this at a no-brainer price. I live in New Mexico. I have struggled to discern how to photograph New Mexico in a way that it hasn't already been photographed. It's like the Eiffel Tower. This class has SO helped me think about how to do that. I LOVED how Art Wolfe talked about how he started as a painter and how that has influenced how he captures his photography. I'm going to really start thinking about that and experimenting with this. New Mexico has had MANY painters, besides Georgia O'Keefe, whose work I love. I'm committed to studying them more and being influenced by their work. I haven't been photographing landscapes here very much, because of how much New Mexico has already been photographed. But this class has helped me think about how to do that more powerfully.and uniquely. And also, total kudos to the videographers of the last three segments of this class. Just watching these videos and Art Wolfe narrating this is worth the price of admission. So, in short, being a New Mexican who aspires to photograph her beloved New Mexico in a way that is different and more powerful, I think this class will inspire and focus me going forward. Thank you!
I enjoyed your presentation and critiques so very much. I was able to watch it all but decided I would love to watch it again. I bought the class. Art's sense of humor was enjoyable. I loved his time working with his models and oh my what he was able to do with them artistically was so incredible. I learned so much through his critique. I went to our local Barnes &Noble; and was shocked they didn't have any of his books. I will continue looking for them as I would enjoy having some of them for inspiration. I also want to thank creative live as I have enjoyed your programs so much and I continue to spread the word about your classes. Thank you. Frances
Student Work