The Art of Less Doing
Ari Meisel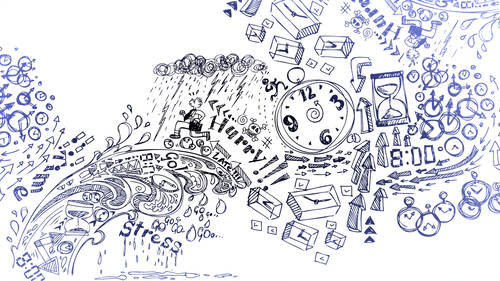 The Art of Less Doing
Ari Meisel
Class Description
Get ready to learn a proven way to optimize your productivity. 
In this course, achievement and efficiency expert Ari Meisel explains a systematic way for accomplishing the things you need to do so you can open up more time for the things you want to do. You'll learn to optimize, automate, and outsource both personal and professional tasks. 
Ari will help you identify which tasks are monopolizing your time and help you build strategies to make those tasks less time-consuming. Ari will also cover simple strategies for getting through everyday responsibilities like errands and paperwork more quickly and efficiently. You'll also learn about applying the same level of efficient prioritization to your personal life, including how to approach health and fitness in a more streamlined way.
By the end of this course, you'll be on your way to an easier, organized, balanced way of living.
Class Materials
Optimize Automate and Outsource Everything.pdf
Ratings and Reviews
WOW - I only watched the intro video (about 1/2hr in length), and already I'm completely blown away ... I'm definitely buying this course! Already a huge fan of Evernote, (lol - stone tablet!) but the other websites also seem very useful. And if it's a matter of the best parts of the movie are all in trailer - I will be back to let you know!
Lots of great info! I love the concept of getting ideas out of your head, leaving your mind open to new ideas, and using Evernote to keep ideas and notes organized. The email tips alone could be worth the price of the class. Creating your own work week, tackling difficult tasks when you are at your best, making smart use of your time, progress begets progress, all good stuff!
I've already recommended this course to a number of people and followed up with Ari's team to go even further — though, sincerely, there is so much incredible depth in this course that if you're just starting out or in the midst of optimizing your workflow and cleaning up your "plate" of tasks, you will be blown away. He discusses great ways to use automation (IFTTT, Zapier) and how to make better use of Evernote, tricks to ... well, pretty much increase productivity in every aspect of life from health to work. I research this stuff all the time, but had no idea there was so much more out there. Well done, Ari.
Student Work