Writing Emotionally Engaging Emails
Melissa Cassera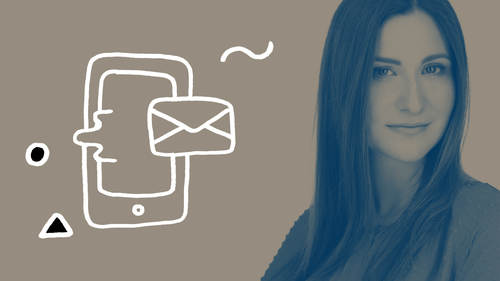 Writing Emotionally Engaging Emails
Melissa Cassera
Class Description
When it comes to reaching people and converting them to clients and customers, nothing is more effective than email. And yet, many of the messages that businesses send out miss the mark—remaining unopened, unread or deleted from recipients' inboxes.
This class will arm you with powerful email writing techniques that will take your email marketing campaigns to ever-greater heights. Business consultant and screenwriter Melissa Cassera will teach you the secrets to getting people to not only pay attention to your emails, but to respond to your calls to action.
In this class, you'll learn how to:
Infuse personality and emotion into your emails.
Re-engage a list you haven't reached out to in months.
Put readers at ease by sharing personal stories and life experiences.
Write captivating subject lines.
Master "movie trailer moments" in your opening line.
Edit your emails to make them more digestible, quotable and shareable.
Motivate people to take action without being pushy or sleazy.
Create a sense of urgency through "ticking clocks."
Use email signatures to clinch the deal.
Class Materials
Melissa Cassera - Writing Prompts
Ratings and Reviews
This is an incredibly beneficial course. Not only is it great for individuals interested in improving their email marketing strategy, but also for those who are looking to improve their blog writing skills. Melissa does a great job of getting straight to the point. yet giving great examples and details in order for the viewer to understand her process and ideas. I recommend 100%.
Really solid foundational course! No fluff, just meaty info with a few great surprising bits of brilliance.
Student Work