Write Copy that Compels and Sells
Melissa Cassera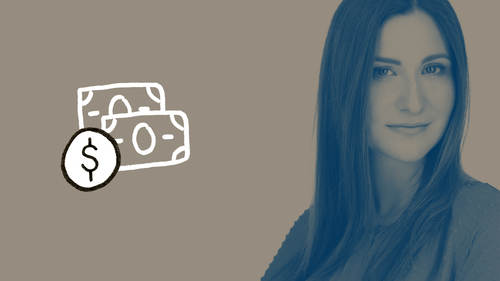 Write Copy that Compels and Sells
Melissa Cassera
Class Description
For some business people, if they write a piece of copy that sounds decent and doesn't have any grammatical errors, they're happy. But lazy, serviceable writing isn't going to help sell your product or service.
Marketing consultant and screenwriter Melissa Cassera will show you how to use storytelling techniques and professional TV writing structures to create copy that captivates your reader and compels them to buy. Before long, your clients and customers will be consuming your copy like it's the latest episode of "Game of Thrones."
In this class, you'll learn how to:
Turn your clients or customers' pain points into compelling crises that they're dying for you to solve.
Determine what stories you should tell.
Write copy that captures your personality.
Understand your clients or customers' motivation and what drives their decisions.
Turn your readers into fascinating protagonists in your copy.
Come up with loglines for your offers that immediately draw people in.
Create a world in your copy that people want to be a part of.
Develop an exciting story arc that guarantees people will read to the end.
Class Materials
Melissa Cassera - 10 Stories
Ratings and Reviews
I thought this course was pretty great. Melissa packed a lot of value into a short class. I took notes and brainstormed on a lot of the exercises and strategies she recommends while watching (pausing as needed) and finished the class with a document full of good ideas and first-draft copy. It is a short class, so if you're looking for something that really gets into the nitty gritty of how to write, this probably won't be enough for you. But if you're just a bit stuck on how to tell your story in a compelling way, or need to inject some excitement into your copy, I'd recommend it.
This was a great course for giving starting points and methods to make your copy more engaging. It doesn't tell you what to write or is not overly specific, but then what course could cover that for everyone. It does set you up with ways to write and include storytelling techniques that will help make customers read your copy, and hopefully,​ take the action you want.
Student Work