Why Write Proposals?
Melissa Cassera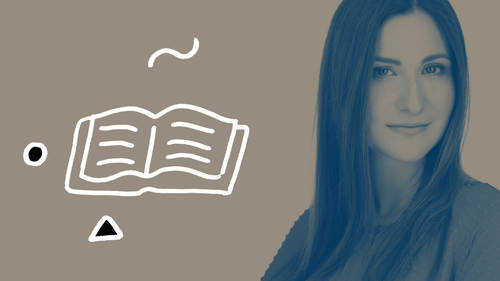 Why Write Proposals?
Melissa Cassera
Lesson Info
2. Why Write Proposals?
Lesson Info
Why Write Proposals?
So why write proposals? We dig into this a little bit earlier, but proposals are awesome because they serve as a detailed client map, right? So it's basically saying, here's your problem and then here's the nice little map to get there. So it's like if you've ever read one of the Game of Thrones novels, they're really complex, by the way, it took me the whole summer to get through the first one, though I liked it, but there's this map in there and I'm like, I don't know who's in Westeros and who's related to who and you just lose everything. So that's often the experience that our clients have. They're like, wait, what? Who was in King's Landing? Who's Cersei? Wait, is she with her brother? Right? And so everybody's confused. (laughter) So this is a great way to avoid that Game of Thrones confusion and give them a nice, detailed map that's clearly laid out for them. They know what to expect. You'll also, this is really important, you will weed out non-ideal clients. So we put all of th...
ese different markers in our business in order to welcome in the right people and push away the wrong people, right? But sometimes, they sneak through the door anyway. So and even after an introductory call or a meeting sometimes, it's like they still seem great and there's not a lot that you can even pinpoint or point out, so the proposal can be good because it's such a detailed map and because it really outlines, this is what I'm gonna do for you, this is what you will expect, and clearly outlines those expectations. It can get rid of anybody that is like, "Well, can't you do this for me?" Or, "Or but wait, I want to go from this to this." So an example for you is I used to do PR for a lot of different brands and get them media coverage. So I'd get clients on Oprah or Today Show, things like that, right, and big magazines. And so I could always get rid of a non-ideal client in a proposal phase because in there, it was very specific that I would say that I can't promise media coverage, cause I can't. I can do my best to get you wherever you wanna be. At the end of the day, that's not my decision. The decision falls on the producer, it falls on the editor, so I have to be very clear about that with them, right? I'm clear that I will do everything in my power and my storytelling skills are awesome and I have the connections, but at the end of the day, I am not the one that can say yes to that. So, so many people did not understand that or didn't wanna hear it, and so it was often in this process where they'd get the proposal and they would be like, "But wait, no, I need to be promised that I will be here," and then I can say, "Then I'm not your gal "because I can't do that, no publicist can do that." But I only talk about me, I'm like, "No, I can't do that, you might want to find someone else." But it was great because it saves so much headache on the other end and I've been on the other end where I didn't know I had to be so explicit with people and then I would get people and they didn't understand. Like, but wait, you talked to them, why didn't they say yes? You know, and it just doesn't work that way. So it's a great marker to, you know, if people come in and they're like, "But no, you promised me all the riches, "you know, I could do all of this," and you're like, "No, actually, it's all here, "documented in this beautiful proposal." Alright, you can stand out from the competition. So we'll learn how to do this today because most proposals do not stand out from the competition very well. Yours will because they will be written in a way that no one has ever seen before, I guarantee you that, or very few people are doing proposals this way, which is great for you guys. Alright, and you can deepen connections with your clients. So the cool thing about proposals is you're really just reflecting back to the client that you've taken in what they said and you've listened and they've been heard. At the end of the day, don't we all just want to be heard? Right? We really want to be heard. And some of us have businesses that that's all we do. Like we don't actually fix anything, we just hear people out, right, and that's our whole business. So that is such a great way to do that and the proposal will go into this a little bit deeper on how to make sure you're doing it the right way, but it's such a great opportunity to deepen that relationship and connection. And it often happens, too, sometimes, they can't get everyone on board in the company maybe to use your services, but they loved your proposal so much, they'll bring you in another time, right, and that happens a lot with any type of work with client proposals, it happens all the time in screenwriting, it's very rare that you get an assignment or a job or someone buys your pitch, usually you have to do minimum 100 to sell or do anything. But all those people, you still met with and you still had an opportunity to impress them and you can still show them your proposal, which for me is an actual idea for a movie or a TV series. And so it's great cause it still gives that opportunity and you never know what could come out of that at the end of the line.
Class Materials
Melissa Cassera - Proposal Template
Ratings and Reviews
I really enjoyed this. It felt quite fast passed but it's perfect if you want to squeeze in a lot of helpful information in under 2 hours! And you know - you can hit the pause button!
Student Work