Validating Your Product or Service Idea
Sarah Doody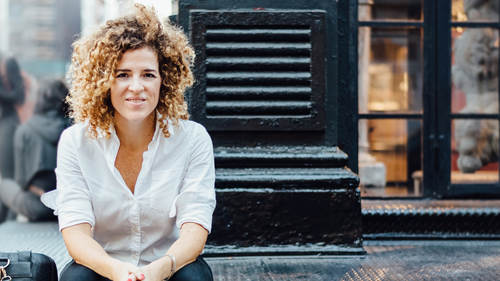 Validating Your Product or Service Idea
Sarah Doody
Class Description
You have an idea...now what? Most entrepreneurs fail because they build the wrong product. How does this happen? It's because we race to the "build" phase and focus all our energy on the product. But there's a way more important "p" word that always trumps your product...PEOPLE.
If you truly want to create an awesome product, you have to understand the people your product will serve. The best competitive advantage you can have is to understand your people, your audience, your potential customers better than everyone else. Your audience will guide you to the exact product you should create and how you should market it. This class will show you how to tap into that knowledge.
In this class, you will:
Learn how to use research to gather the information you need to build an effective product or service.
Review well-known case studies and best-practices in product design.
Walk through a simple step-by-step demo for building a landing page using Instapage.
Learn the basics of email lists and automation using ConvertKit.
Class Materials
Get Started with Adobe Stock
Ratings and Reviews
The immensely valuable information in these videos teach exactly how to validate, promote and sell product to your target audience. This course is a few years of marketing school nicely wrapped in the perfect course bundle for every type of business from entrepreneur to enterprise. I have a decade of marketing experience and learned new tricks to immediately use. Wantpraneurs will gain all the knowledge needed to get started with their new business idea in clear, do-able steps. If you are in dev, marketing, UX or business, or want to be, I strongly suggest this class to you.
I have taken several CreativeLive courses on how to start a business. This one has some of the best content and practical information on the "what" AND the "how" of validating your products. I highly recommend. The one thing I wish she would have gone into more depth on is how to find people for market research. She covers where to find them, but not enough detail about how to engage them. Even with that missing I would still highly recommend.
The course is really complete and interesting. She shared a lot of useful tools and techniques that can be applied.
Student Work