Unconventional Ways to Win
Rand Fishkin, Chase Jarvis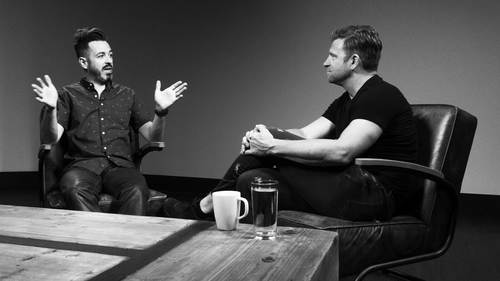 Unconventional Ways to Win
Rand Fishkin, Chase Jarvis
Class Description
There's a common misconception that artists have a monopoly on creativity...But the very act of making waves - no matter the career - is a creative one. The Chase Jarvis LIVE Show is an exploration of creativity, self-discovery, entrepreneurship, hard-earned lessons, and so much more. Chase sits down with the world's top creators, entrepreneurs, and thought leaders and unpacks actionable, valuable insights to help you live your dreams in career, hobby, and life.
ABOUT THIS EPISODE:
Even more than the "what" Rand does…it's the HOW he does it that I find completely extraordinary. Everything, it seems, has been non-traditional. From college dropout to serial entrepreneur. Join us on this conversational journey as we dispel startup culture tropes, 'best practices' and fight back against "traditional" wisdom.
There are three key components to building successful and enjoyable content: build on a medium that you are passionate about, create something of unique value, and put the content where your audience actually hangs out. Sounds easy, but Rand is unapologetic and VERY helpful in guiding us you understand just how to get this right…
It's been a recurring theme on this show that taking care of yourself with good habits- sleep, exercise, and not overworking yourself actually lead to your best work. The idea that overworking yourself will lead to success and happiness is misguided at best. Rand has solutions for you.
The most important things to be tracking from potential clients and followers are not Twitter or Instagram followers. It's not likes or shares. It's something else that is a leading indicator to be in control of your business growth on your own terms… the answer? Watch and find out.
ABOUT RAND:
Rand Fishkin is a serial entrepreneur, marketer extraordinaire and SEO genius. Among other things, the guy is an online content legend, having built the legendary MOZ, one of the first online resources/communities helping creators optimize for SEO (yes search engine optimization…aka if you make content, it's helping your people find you on the internet) and now he's got a new company you've gotta know about, and a new BOOK, called Lost & Founder – aimed at helping all of us creators and entrepreneurs find our way. SUCH A USEFUL BOOK.
Ratings and Reviews
Student Work