How Design Drives The World's Best Companies with Robert Brunner
Chase Jarvis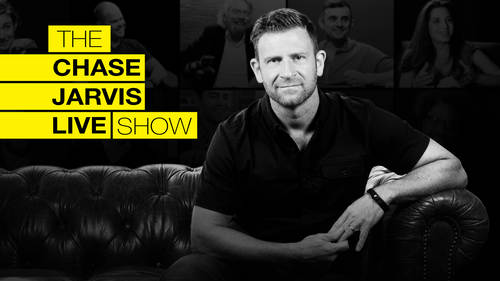 How Design Drives The World's Best Companies with Robert Brunner
Chase Jarvis
Lesson Info
167. How Design Drives The World's Best Companies with Robert Brunner
Lesson Info
How Design Drives The World's Best Companies with Robert Brunner
Hey, everybody, how's it going? I am Chase Jarvis, welcome to another episode of the Chase Jarvis Live Show here on CreativeLive. This is where I sit down with the worlds top creators, entrepreneurs and thought leaders and I do my very best to unpack actionable and valuable insights with the goal of helping you live your dreams and career and hobby and in life. My guest today, he is formidable on many, many fronts, in particular, industrial design. He led Apple industrial design really early on, was a partner at Pentagram, a founder at Ammunition, which is one of the top industrial design firms in the world, My guest, Robert Brunner. Thank you so much for being on the show. Chase, happy to be here. (upbeat music) Alright. I confess, dear friends in the camera, we talk a lot before we actually start rolling the cameras and I'm curious, you started going down a story about how you got started... Yeah. and we decided to stop talking about it so that you could share it here, but I lo...
ve the backstory. There's so many of the guests on this show who've had insanely successful careers like yourself and I think it's hard to believe that you all come from humble beginnings. So, can you share that story with us? Yeah, sure. My path in design was actually fairly random. Which is how things mostly happen. It actually starts with family, my father was an amazing engineer. He actually invented most of the mechanical technology in hard disk drives at I.B.M. Wow. Yeah, was a very creative engineer just everything, you know, constantly working and playing with things. My mother was, let's see, a model, a fine artist, a craftsperson and an entrepreneur she started her own children's clothing company you know. So when you kind of marry those things together what else you going to do, but design,. But you know in our house was like everything was a project, you know, even the Christmas tree every year was different it was just there was always a project so, but when I was in high school, you know I excelled in math and science so when it came to you know fateful moment with the career counselor you know he said, "oh yeah, math and science, you're an engineer", right, "like your dad." But, you know, the thing was interesting I was actually excelled in art but also what I really did great was shop class, writing you know. Uh huh. Just making stuff right, but I studied engineering for a year and just didn't feel good about it I did alright but I thought I'd rebel against my dad and I headed over to the art department thinking I'd study fine art or I'd heard about graphic design but anyway I literally walked in the building and there was this display case full of industrial design artifacts renderings and models and I stood there for I don't know how long staring at it and I just said this is it, this is what I should do. You like, literraly, walk in the building? Really you know and I often say this what if I went in another door I'd probably be a starving sculptor at this point or something you know but that's how I stumbled into design and never look back and it always sort of everything fell into place and it was kind of what I was meant to do and it's never actually been a job it's just always fun. Well you've said several things that I think are intriguing. One, that you had a mother who you categorize more I felt you were talking about her more as an artist and dad as an engineer but I love the set a very creative engineer and you know I believe that there's creativity in every person and you clearly you said that either under your breath or I don't know if it was intentional, was there tension? Did it feel like you had art and science on with like you know. No, like I said. Mom for one thing And dad for another. It was like everything You know my dad you know if he wasn't working on something for his profession out in the garage you know even building a pair of shelves he built two boats in a canoe and you know it was just what I lived in right. Yeah. And so just making stuff and figuring it out and you don't realize it 'till you look back you know to me it was just a kid that's what I did right Dad's in the garage again. Yeah and I'm out there helping him or do whatever but you absorb that stuff and later on you realize that you know I'm basically a project junkie it doesn't matter whether it's designing a product or cooking a meal right it's always a process and you know with the result right and that's it, but you get that out of your upbringing And then when another pivotal moment in your story that I was just hearing was you rebelled against your father so was there a plan in the family for you prior to you going to school or was it destiny? No, but he loved it that I was studying engineering and he would help me with my calculus homework and stuff and but you know he didn't like it when I went into design and in fact I remember him saying about industrial designers as he said those are the guys that spec the paint and it usually peels off. (laughing) That's what he had said. Alright, so he just didn't think very highly of industrial that when he was in that sense a very old school engineer right? Yeah. They were they were the guys who put the racing stripes on at the end was kind of the way he looked at it. Yeah, well how do you think that's changed to today? I mean I think there's this there's still a tension. Oh yeah. There may have been at your house there with your parents or with your dad but there's a, they coexist, so how do you think about today? Well, there is always a tension when it comes to the making of things with the disciplines and everyone has to do, I mean, what's become much better understood is this notion of being design driven and that's not necessarily that designers are in charge all the way it's the fact that you're trying to achieve a design and everybody plays a role in that design and so when you are true design driven company like Apple or Nike or others you're starting with an end result or an end experience and then figuring out all the things that people need to do to deliver that in a really you know amazing way. That's a very different mentality. The old school mentality of my dad was that design is a little piece that happened, right, and requirements went in and stuff went out and then they went away right? It was like the black box, right (laughs)? You know so that's been a big change but I think that probably in the last ten years I mean actually one of the reasons I started I Ammunition was I felt the rising importance of industrial design and product design moving up in the sort of strategy chain at a high level and that's why I wanted to build a company that really focused on that idea and it was a change from thinking about design as just part of the process to thinking design as a strategic asset that you know to be good at it was very important. More and more companies and leaders begin to realize that and that opened up a lot of opportunities for people with me like me with companies like mine. Talking about leaders going back to your past a little bit. Long stint at Apple. Yeah. Tell me about that. That was a really fascinating time in the company and you know obviously Steve is the founder. Steve was like talk to me about that I think that's something that people both romanticize and are terrified by, starting a company, having it being so successful, but all of the ups and downs that are in a startup but you know having a role in a company so early that is today the most valuable company world there's all kinds of, I think, interesting facets to that. Can you give me a perspective? Yeah, I was actually at a challenging period in Apple's history you know when the company had had real business challenges and it actually at the time you know design was important but it was sort of being questioned at that time. Which is so it was very interesting I mean I went to Apple I actually had my own company with a couple guys called Lunar Design and I had. That was here in San Franciso. Yeah, they're still around and I started working with Apple through a relationship we had with someone who originally hired us under the umbrella of engineering. To do some "racing stripes". Simply because they had had a very, they were at the end of a relationship with Frog Design and they'd had a very tight contract with exclusivity, so they couldn't really hire industrial designers. So they hired us as engineers but they were really sort of probing to see what we were about and apparently we were successful because we started doing more work and then I got approached to be the director of the industrial sign function. And I originally said no, right. These are the stories that are juicy. Well it was interesting because you know at the time the way it worked at Apple was the vast majority the work happened outside with firms like Frog and myself and others and there was a relatively small group inside managing them. And they were in the process of looking for a replacement for Frog like some big, you know, personality if Phil Hartman is in your shoes and I just didn't want to be a cog in that that just wasn't what I wanted to do as a professional and a creative person. I like to make stuff like I said. So, I said no you know I don't wanna do that and they went away and came back like three months later and said, "well we really like you what would you want to do?" Which was interesting I didn't plan it this way but I realize that this sort of the sometimes the power of saying no it was a good lesson and I said you know if any company could have a world class design organization this would be it so I'll do that, build that and they said, "OK." And so. Then you're like, "oh damn." Yeah. "I got what I asked for." You know, I remember telling them when I told my business partners at Lunar, which is one of the harder things that I to do, I remember saying, "I'm young enough to make a really big mistake "and recover, so now's the time to do something like this." Make a big shift, but it was worth it. Those, like, eight years were incredibly valuable from an experience point of view being inside a company obviously working with a lot of great design companies in the world. Just you knowing what it's like to actually make things happen in an organization like that is super valuable but then the relationships you know the people you work with and I continue to work with today. Yeah, it never goes away. Yeah. Well, you talked about it I was curious you talked about it just now in a sense of it sort of was one of the great design companies but didn't you help make it a great design company? Or did you feel like that was already embedded? And you mentioned it being in a period of struggle. Yeah. Like what inflections were happening at the time? Well, you know, one of my long running jokes I tell is I was between jobs, right, so. Literally. Literally, Jobs, Steve Jobs had left I don't know not too long before I came I did my tenure and then he came back not too long after I left. So, you know, so the company had design in its culture, right, it was, there was an embedded idea that care would be taken in how things were crafted and presented, right, but as the company grew, there was an influx of people from other cultures Packard and Sun Microsystems and companies that were didn't really have that in their DNA. Pepsi. (laughs) Yeah, actually, I worked a bit with John and he had it is his DNA though but it was under challenge. And, you know, but then I think the thing that, you know, I was most responsible for doing was sorting, building this starting out this in-house team and culture and studio. You know, it really didn't exist there really wasn't even a physical studio. I remember when I first went there I got really depressed because I ended up in this like 8 by 12, you know, cubicle with beige walls. It was five feet tall. It was terrifying. Just like, "what have I done?" You know but, you know, I quickly learned how to work the system and managed to get my own building and kind of. You're own building! Well. I'd like a better corner office. Well, no, just get a building I figured it out. Where we could have a studio right and. Yeah. And, you know, I think I've always excelled that under the this sort of idea of don't ask for permission, ask for forgiveness kind of thing. And managed to make some things happen to get the set up and organizationally get the group positioned in the right place and then begin to attract and hire talent. And you know sort of, and you know I built, you know, one studio prior to that and then since and now this is my fourth studio built, so kind of learn how to do that and anyway and that but that I think you know for us from the legacy point of view, you know, I would never, you know, take credit for the work that those guys have done over the last, you know, it's been twenty years, amazing, but I think a lot of the guys that I helped bring on board are still there and sort of set this idea of really ownership of the zine agenda and obviously they've taken that to new levels so I think that's probably my biggest contribution there. Well, this is our first time meeting and I've done research on you. You've been an inspirational character I know a little bit about the history of Apple and I think you're being so modest around setting the culture, like that's huge I mean among other things brought in Johnny Ive. Yeah, that's my other joke that that will be my epitaph you know, (laughs) on my tombstone, "the man who hired Johnny Ive." But setting the culture, like to me, that's you, that is perhaps a bigger contribution than any individual item like you designed the iPod or the mouse like to put in motion a culture and then go on in a number of other companies like Pentagram and like Ammunition to, you know, grow world class organizations that doesn't happen on accident. So, me to you, I look at you as, I give you lot of credit for that and I know that the design community does as well. Well, you know I think it's building a team in an environment to do great work is not a simple thing and it's not straightforward and it's not always intuitive. Yeah. How you do that and how you build a climate where people feel enabled and empowered to do things in somewhat protected, but still accountable for the work, you know, all these sort of dynamics that go into building a really great creative studio in addition to just talent and tools and things that, and I think that's very important. I work with a lot of companies now who want to build a creative discipline within their company and it's hard for them to understand it's not just a question of hiring some good people and putting them in a cool space and throwing some projects at 'em, you know, it's really the make up in the culture and the ideas and, you know, again and design is something that does need to be protected in a way. One of the challenges when I went to a corporation was that you're constantly bombarded by people, you know, wanting stuff or wanting to tell you what they think you should do or participate in their particular process and, you know, so by the end of the day out of your eight to ten hours, you know, you've managed to spend one actually being creative. So you have to build up an environment where, but that, people have a good time to really focus on things and have the ability on a project to experiment and test and fail and do those things that, you know, without it you would end up doing, you may have really great talent, but you still do mediocre work because you don't have the right environment. Well, that is part of the mission of the show is there are so many business leaders that are looking to get inspired I talk about creativity being the new literacy and if you want to build a great culture, great design culture whether it's a massive company like the ones we're talking about or in a startup world like here at CreativeLives. In particular, what advice would you give to a business leader who wants this, I think you just talked about it very generally, but I think that is a thing that leaders want to know. And if you're in an enterprise environment like what should you look for, what are specific things? You know, you said it's not just a space and a bunch of talented people. How do you cultivate the things like, so you're not just working creatively for an hour, like, let's get tactical for a second. Yeah, I wish there was a simple answer to that. It is, it's complex but, as I said, of course there's talent right and within that talent is the leadership is really important with leadership you bring on the drive and build that. There is, of course, environment, right, and, you know, the right kind of space to work in. I mean people, that's something I guess I always--. I don't thrive in spaces with low ceilings, right. (laughs) It has to be an open environment and there has to be a dynamic quality it has to aesthetically inspire me to do more of those. It's very important. Then the culture is sort of building this idea of what's important and what matters and I think one of the hardest things for people to understand and the most difficult things for people to do is a great design studio will always have an editorial viewpoint, right? That is known in our business, we work with a variety of companies and we don't force feed one approach to them that's our own, right. We work and understand work very hard to understand what people are about, where they need to do. (Chase mumbles) Well, we always bring in an editorial viewpoint, rights, like so there's this idea of what we believe is good and what we believe is important and what we believe matters. Always bring to that and that's important, right, 'cause otherwise you don't have that sort of way to navigate through difficult complex decisions and so those are some things you have to have. But I like to say that if it was easy everybody would do it. Yeah, it's true. To that end, one more follow up question around that just thinking if there are business leaders out there and then we'll maybe flip it and go to the side of the creator like, how do you be successful as an individual but from the other way, what role do you think design plays in the building of a product? Because products are usually introduced as a business challenge. Like we want to make a music player, we want to, you know, create the best experience around X, Y or Z. And there are some people thinking that, "oh, the world needs one of these" and we said you know with CreativeLive like we have the opportunity to do X, Y, and Z. And then you go to designing it like what role do you feel like it plays in the modern contemporary business world? That's one I have a very easy answer to. It's right that the way that I think of the business leadership needs to look at design is that design is the interface plain between you and the outside world. It is the way that people understand and relate to your company whether that's through your product, whether it's through your service, whether it's through any aspect you put out in the world. The thing that's interesting because if any company the world that's making something or delivering something to an audience is designing, right? Yeah. They may have no idea that they're designing it, no idea what they're doing, but they're creating stuff that says things about them that engages people in good or bad ways and fulfills their lives or doesn't, right? So that's what's happening. The important thing is you're very cognizant of it and the way to look at is you know we're creating this interface playing between, us the company, and our constituents, so you better do that right, and better do that well. The second part of that that's incredibly important to find people to understand is how that relates to the idea of a brand, right? And to me, I say this a lot of over the years I think the idea of brand is really misunderstood right because people tend to. Break it down for us, let's go. Well, it's really, people tend to, in my profession as well, tend to look at the idea of a company's brand more around the artifacts that we create, right? The product, the identity, the package, the retail environment, the Web experience, the application, all those things right? None of those are your brand. Really what your brand is, is a feeling that people have about you when they experience that stuff. Right. And they own it you don't own it they own it. So, the best you can do is influence it, right, and influence in a way that it's meaningful and authentic. So, you know, when you go out then obviously design becomes very important, right, as you design has to be able to take those things that you do which are valuable and good, and people want to be involved with and deliver it to them, so that you can create these good feelings right? And I always say when two people have the same gut feeling about you, you have a brand and that's the way you have to look at it. So, when you're thinking about, business leader, when you thinking about investing in design you're really investing in your relationship with the rest of the world and you should look at the companies that are very good at it and break it down that way and start to see the things that they do to maintain that relationship with people. Because the better you are at that gap between you and those people shrinks, right, and then you become powerful and charismatic like Apple, right? So, anyway, there's your five minute course on design and brand right there. (laughs) Well, let's flip now, flip the script. I would love some more water if we can get that. I'm chugging the water, but let's flip the script now and go back to the designer, the individual. 'Cause there's so many people, you know, I mentioned off screen we've got sort of two audiences that people identify as creative and want to take their career to 11 and the people who are basically don't identify as great and they're curious they know that the future of the world has so much creativity. And, you know, even if you're five years ago everyone needed to learn to code and now you are saying wait a minute actually AI is going to be able to write code about itself here in the next five years, so you know creativity might be the only thing that saves us. Yeah. So how do you think of both let's talk about two separate questions here: your answer would be to two separate questions. One, is if you're a freelancer how should you look at the world? And the other is if you want to have, you know, be a part of a bigger team and go to a company, how do you look at things like culture and design the community, and the products that you're making? Should you go to a place that has crappy products and try to make a huge impact or do you go to a place that, you know, just let's look at it from both sides? Right. But from the creative's Perspective rather than the business side. Okay, well first I'll give you a bridge from the last question, right, you know, in another way to look at design. A lot of people in this area, right, live in the world of technology and there's going--. We're in San Francisco. San Francisco, in the Bay Area. And I always say this that technology, the new underpinnings that make things work is extremely important, but it's only an enabler right it's a technology enables but design is what establishes, right. Design is what and that's why again what sort of made things about what I do very powerful is people started to get that it doesn't matter how amazing the underpinnings are, if people don't, can't have access to it, don't want to have access to it, don't have a desire to be part of it, it won't, doesn't matter, right? So, as you're an individual is sort of looking at how do you play in that game, right, of working to create and build things that bring that, you know, bring it out into the world. And what do you do to contribute to that in a way that that's meaningful? You know and it is challenging again back here in the Bay Area being a designer it's a great place to be, but it's extremely competitive and there's a lot of talent coming from all over the world, you know, wanting to be part of what happens here. And so what becomes very important people is always ask, "what do I need to do to get a job, "what do I need to put in my portfolio?" I mean you have to be real and be yourself, but I think the most important thing is showing how through your talents and viewpoint you can shape something in a way that appeals to the human, right, that captures the human. We get very caught up in the way the software works or the way the hardware works or this amazing display or this that and the other thing, right, which but those are again all the underpinnings. What really matters is what are people doing with it, how are they doing it how does it engage them, how does it make them feel, why does it matter, right? That's something we have a small strategy group at my office. Within Ammunition? Yeah, within Ammumnition and "strategies" kind of an overblown phrase but really they have one function and that is determining what should be designed in the first place. (Chase laughs) And that's really, that's the whole charter is that when we go into something is trying to figure out what's worth designing in the first place, and so bringing that idea of looking at all the things of how do you deliver something great into people's lives and you know and whether you're a beginning designer, model maker is sort of how do you play a role in that? 'Cause that's the power of your profession and sort of being part of that is extremely important. And as you're part of a team inside a company, do you, when you're trying to make statements, is that really the thing that you're trying to make statements or are you trying to be a part of a team? Is it, I think, the difference with the independent mindset and the team mindset is like if you play a good role in a product and the product fails it's still a failure. And so there's a little bit of a different. Yeah. I guess and that's my question is there a little bit of a different mentality when you're at a company or for the folks who want to take their career to the next level inside of an Ammunition or a Pentagram or some other well-known firm? Well I guess, if you're talking about participating in something that succeeded or failed, you know, I guess a lot of that does depend on the company culture. One of the things I used to love about the time I was at Apple was that you were allowed to fail, right, at least once right? (laughs) More than once but at least once, but as long as you were trying to do something good and amazing, right, and that was always really support and I think that's an important part of a creative culture that you don't feel like if I go out on a limb and it blows up in my face I'm dead right then you're not going to go on that limb. Yeah So, but back to sort of how you participate in teams it can and it kind of depends on the culture to it. I have a different, I think even though we are a multi-disciplinary company. I think the idea of sort of broad collaboration is highly overrated or misunderstood, right? Oh, this is juicy. Well, there's sort of this notion that a group of, say eight people, are going to collectively design something great. It's actually kind of rare, right, because when it's really what's important, the kind of collaboration, I mean, we do two types of collaboration because we have the way we look at delivering something-- a product, right? There's a lot of things that go into that. It's not just the object to help people learn about the object, what happens when they buy it, What's the unboxing like, what happens when I turn it on, what's the interface like, what's it look like with a few-- all those things, right? So different people participate in that and they all have roles, but what I always liked was there's always someone that's owning part of it and they have the support of their team. It's not some vague sort of ownership there's somebody, some person who's putting themselves on the line with an idea they have and pushing that through. And because I'm a big believer in the human condition in the need to make an impact and ownership of stuff, I think. That's when you see the guy at that at our studio there at 3:00 a.m. it's because he's got something in his head that he thinks is going to be amazing and he's going to put the time in to do that to make it happen. With clear ownership. Yeah it's and they've got my support and the support of our team to go do that right and we're going to help you and help you figure out what's wrong and write about it and deliver it and that's the kind of collaboration I think that leads to really great work. What about on the freelance side there are so many folks out there, you know, one of the reasons that CreativeLive exists is to help people live that dream and now you know and some data you know I am a self identified creative it's the only job I ever had, you know, creating CreativeLive was very opportunistic and it's been you know one of the most amazing journeys of my life but I have learned to like value data and one of the pieces of data that I think is impressive is there's going to be 53,000,000 Americans who are going to have a side hustle by 2020 and a lot of those are in this creative fields because there is the history of the portfolio rather than school the history of or the new history I guess recent history of the role that design and creativity is playing to unlock all kinds of challenges. So what do you see for the freelancer and, you know, what do you guys use them in Ammunition and conceptually how should folks be thinking about their careers? Well, it's interesting question I can only answer from how we view it as you said, you know, because I mean we really don't hire freelance people to come in and work as part of the team on a project. It's just it's really difficult to do to bring someone in and expect them to be up to speed and understand how we work and what we do and be affected. Be a part of the culture immediately. Yeah, what we do, our outside people a lot is first there they are known to do something very well, right, and whether that's a model maker or a photographer, an illustrator, a cad sculptor, we just know that this guy's amazing and we're going to use him because it will get an amazing result out of it. So I think that's the way I tend to look at being successful in the freelance world is almost this really uber specialisation of just doing what some part of the process so well, right. Create your invitation. Yeah and you're just in demand right and it's for photographers I mean that's what, you know, people are recognized for their work and that's why it's kind of similar with different aspects of what we do and there's just that we have a group of I don't know only dozen or so individuals that we know we can if we can get their time come, they can come in and really contribute for a very short period or about a really specific deliverable something amazing. Yeah. And I think that those guys are always busy Yeah, I'm a huge advocate of that about what can you be world class at? Such that if someone has a problem that you pop into their mind in, you know, whatever scale that's you know the middle of Ohio you're the best person in Cincinnati at this particular thing. It can be very narrow, you know, there are guys who work with the 3D development that are particularly good at a certain type of surface and you know it's like yeah I want to get like I can because he can build this better than I ever could right and that's again that person is high demand because they can do something that nobody else can. Yeah, there's something also interesting about if you were in pursuit of that as an independent and you, if you can achieve it, one of the things that I've perscribed and I'd like to take on this is the concept of mastery if you've mastered something and you develop a reputation for being a master that thing whether you get hired by I Ammunition or you know in the freelance capacity that we're talking about that it actually helps you be better at learning other things and some of the best people that I know are so multi-talented it's because they cracked one that they lived and they felt like what that felt like to master something and they say, "huh, wow did I do that? "Oh, I worked under the right people "or I put myself out there I took "risks here, here, and here." I think there's a little bit of a pattern to success give me a take on that. No, I think it's absolutely true I think as you grow in your career and your discipline and you get good at something you realise there's two parts to it there's the actual thing you're doing but then there's the way you went about it, right, almost to a fault. I find this I drive my wife crazy because I have a way of doing things and I start to apply it to everything right. (laughs) In life, like setting the table. Exactly, like there's an order we need to go through here, right. Shut up. (Chase laughs) But, no, I think you're absolutely right. I think you begin to as you gain experience realize that hey I'm just in addition to I'm good at this thing you know whether it's illustration I'm actually good at thinking through how to actually solve this particular problem that I can apply that and other problems and then you start to do that and I think that's how you see a lot of people pivot in their careers is they've been doing something. And then it's actually my wife's a great story that she's a fashion designer started her own eco label called "Piece by Piece" where she would collect discarded fabric samples and put them together and make them into things and but she found it really challenging to make and sell them because they were very hard to make then and issued very expensive garments made out of scraps and but through the process she started experimenting with natural dyes I mean literally like rust and, whatever, avocado shells or whatever else she could dig up. Wow. And she became so good at that she's completely moved her career in that path but now she's a textile artist because she through this process learned something else and moved and got good at that and you know and I think that's the way a lot of people change their career direction. Yeah. It was sort of figuring out, hey I'm good at something and I'm going to build on that and something else. It's like pulling on a string, right? Her label's "Piece by Piece" by the way it's an unbiased plug so look it up. Take it. Is it P-E-A-C-E? No, P-I-E-C-E-X-P-I-E-C-E. Got it because you said it was eco could be peace, you know we are in San Francisco. No, I'll check it out that sounds fascinating and I think that her story is also can be inspirational because people, they're like "oh my god, "how I am gonna get started or what do I?" Well, you do the thing that you love you're called to do and you do that very deeply and is it a miss if you then get pulled into something else no that's actually the point it's like experimenting or trying or familiarizing yourself. I think it's the way that life happens. Yeah. Especially following creative pursuits. I started out as an oil painter. They were too slow (laughs) to the point of boring like you'd have to paint them then I walk away for a couple of days. Yeah. And then I can moved to acrylic because it was faster and I moved to photography because it was instant and all in the same studio of the course about four or five years I made that transition so and I don't look at my career as a miss I don't think of myself as an oil painter who missed I think of myself as a photographer now turned on to an art. That's great. So we've been a little bit conceptual and I want to go a little bit more to a timeline because we talked a little bit about Apple and you had some time at Pentagram where you were a partner. Yeah. And Michael has been on the platform, Michael Bierut. Yeah. And. I just did a talk at his class at Yale in a podcast with him last week. Nice! I mean, you're on the podcast circuit now. So tell me a little bit about that time and how was it influential to your career? Do you feel like, you know, what are some of the projects that stood out there? Yeah, it was it was an amazing time it was ten years and, you know, I was you know it was interesting my viewpoint on Pentagram was probably different than most people. Most people from view the great graphic design icons is the partnership. Books and posters and yeah. When I was in school I stumbled on a book of Kenneth Grange's work. Kenneth Grange was one of the original fives of industrial designer which I was incredibly inspired by especially his work he'd done for Kenwood Appliances and Kodak and so that was kind of my framework when I was originally approached you know to potentially join the partnership was that foundation of Kenneth Grange. And it was an amazing time I mean it was you know the I don't know how much people know about Pentagram but the structure of the company is really interesting in that I would say it's more like a law firm than a design firm and you have multiple partners each with their own area expertise, with their own clients, their own people and it's almost like you have a bunch of businesses within a business and I do this umbrella of structure and brand and it's a great you know and amazing people working with Michael who's still a great friend. Paula Share who's just amazing designer and an amazing friend and you know variety of other people are just you know that experience of working closely with those guys and seeing how they work and it and then the type of clients that the company attracts. So I was working on my my own things for a lot of technology companies but also working with United Airlines and UPS. (Chase mumbles) (Chase laughs) Yeah exactly. They fell away from the work that we did but and so getting that broad experience working on these you know huge multinational worldwide projects where it was was really incredible. How about New York versus San Francisco? Well, see, at the time I think really I mean with all due respect to my house in London, New York was kind of the center of the company really with you know with Michael and Paula and Michael Gericke we're doing that office and so it to San Francisco. I love that space. Oh, yeah. It's such a cool space. They're just moving out of it just last week. Oh, dagger! Yeah, those old bank. They had to, they were stuffing people downstairs in the vault and I think that's when they decided it was probably right and they need more space. Time to grow. No, it but it was kind of interesting but San Francisco was always a little bit of an outpost in fact it was always about London and New York largely then there was San Francisco, Austin and Berlin which are always a little bit of an outpost and actually one of things that led me to leaving the company was that I was because I was the only person the company doing what I do that the collaboration wasn't happening in the way that I wanted to and then I was seeing what was going on in product design and started realize it may not have been may not be the best platform going forward and so I resigned which was shocked everyone because I think only one other partner had ever resigned. That's the Everest of design. Yeah, you're either kicked out or you die you know that's true. (laughs) Thats' really, yeah that's true. Yeah, one of the certainly one of the if not the top one of the top firms. Yeah, but you know we were all good friends and since I would I was doing was unique it was you know I couldn't really pass on my clients or my people or anything and so it was really amicable and people understood what I wanted to do. Clearly if you just come from spending time with Michael it went okay. Yeah, but it was like I said just actually the best other than the partner meetings which were always amazing every six months we had a meeting some amazing part of the world which was great because you know it's almost like you're have this, you know, when you're busy you don't always take vacations right so then every six months you're forced to go to like southern Italy and spend a week. Yeah. That was great, but really it was the individuals and the amazing talent and personality and drive that they had was just really inspirational for me. Clearly, they played a role in Ammunition. You went out on your own and talk to me about forming that. Yeah, that was, as I said I was at Pentagram and doing fine but just feeling like something wasn't quite right and then I could see what was happening in industrial design and kind of felt like I'm over on top of this other mountain like waving my hands saying, "hey come look over here!" and this idea begin to form that was actually interesting not that different than Pentagram but with a significant difference and that was I felt like I should be, I really believe the idea of multiple design disciplines working together but with the product as a focus and sort of really it's like everything you need to do to make a really great product in experience and that involves, you know, of course industrial design but also the visual design and design strategy and UI and user experience and packaging and those are all the things you know it's not a laundry list it's just what you need to do and so that was one of the impetuses. The other was that I had this epiphany when I was at Pentagram that as designers we give away intellectual property really cheaply right if you think of design you things you create is no different than code or schematics right you're creating intellectual property and but as designers we're kind of happy to, if it's a good project in who we get paid reasonably we're kinda happy to just like okay here you go. See it out in the world. Yeah and you see out of the world, you know, doing amazing things. So I wanted to experiment with different business models to participate more in that. But anyhow, I was still, so I got married. And I was trying to decide what to do and I was on my honeymoon with my wife in Nicaragua and we're sitting on the beach and I was complaining about it and whining and she just mentioned to me said why don't you just go start it, do it and stop you know just stop whining go do that right so. (Chase laughs) I came back in like a week later you know tendered my resignation but that was really the idea around Ammunition was that we sort of build this team that sort of with the product at center and start to experiment with participating with companies in different ways. So today you know we have about, you know, we still we do a lot of work with sort of traditional which is, you know, contract, fee for service kind of stuff but then we do a lot of work that is for equity and revenue sharing and probably have about I don't know some around companies in our portfolio that we have ownership in or were you know sharing revenue with and it's just it took a while to figure it out and how to do that and how to do it you know within the company under different different business models. But the interesting thing we found beyond obvious economic potential It actually made us better designers. The way that when we were engaged with a company or a startup or individual on a sort of partnership level a couple things happened. One you're obviously more vested because you want one thing to be successful, but also you are respected more when you're there sitting around the table and you've got skin in the game with everybody else and they listen to you more. You're no longer the hired gun you're a partner and so it's actually I said I think we kind of carry that mindset to everything we do. Whether we're just on a traditional contract or not and we tend to practice a lot of tough love with the people who work with and really you know they advising them not just on the things we're creating but how they're structuring their business and going out in the world it's you know actually love it's really enjoyable. You've certainly gotten credit for that and get a couple of other products. Also Eve Bahar's been on the show with Fuse and they've done some ownership things. Is that a model for the future or is it a now thing? I think it's a model for the future I don't know I mean it's not for the faint at heart. And it is complex and it is and you have to be there's a lot of things that will never reach the potential you'd hoped and so you have to almost view it as a portfolio in a way but I think the idea of those two ideas designer's an entrepreneur. I think is something that's been around for a while but I think just probably in the last decade that designers or I don't know whether they were getting smarter or just getting more exposure, better relationships but we're figuring out how to be successful at that. And the other, is just this idea that we're not, designers is again not some lower level part of the process designs. Designers are actually important part of making a business successful and especially if you're an early stage company in building something that's going to go out in the world, so you end up at that level where you actually can be really impactful and I think people know that and understand that and obviously he has been very successful in that as well and it's again the sort of idea that I'm here to work with you I'm going to work with the C.E.O. and everyone else to figure out what you need to do to be successful and having that respect returned is I think the way the future of design. Great, so I think that's very impactful just conceptually think about the role that design played it went from especially in the US It was like so secondary a long time ago it's had more traction in Europe just culturally and then here much recently I've seen it. Technology as a lever for getting amazing design out there in the world and you said it's a facilitator. I believe deeply in it as a core pillar of the future. Talk to us about design thinking. I think you know there are some firms I'm sort of trying to put their hooks in and as owning that but design thinking is a process and you know back to whether you're a business leader or you're trying to solve a problem with a small team give me you know you give me your five minute lesson early on brand give me a five minute lesson on design thinking. Oh, boy you do what you stepped into. I don't know. I think there's a lot of bullshit in that phrase to be honest. The idea of design thinking and design process is not a new idea I had this realization when I first went to Apple they had to take a total quality management class they make everybody do this right they called it Apple quality manager. It was the same deal and I sat there through this two day course and realized it was the basic design process I was taught like in the first year of design school you know of you know identify the problem, prototype solutions, test prototypes revise the solution you know and applying it to not just creation of physical things whether that's a manufacturing process or you know and it was just the way it's problem solving. (laughs) Yeah. And so I think it's absolutely enormously valuable and it's actually a great way for businesses to work and think but I think there's been a lot of sort of you know people try to wrap it up with some sort of mystique around being something that's totally new and innovative and it's just. Go take freshman level design at any university, right? And think about playing that to different things right and it's interesting, Maybe that's where the magic is. Yeah. They want you to think about an organization structure or not just a product or a design. Yeah, we have this thing, it's not, we're the only one's to do this we call service design right and it's really were working with a company it's you know and starting to look at you know what they're doing it's not just again the artifact it's just this whole how is this service delivered to people right and so you start getting into not just designing things but designing behaviors and designing communication and you know because you're just looking at how do you orchestrate this thing to deliver something really great right and so I think so I remember I won't name names and get in trouble but I was years ago I was at a cocktail party with one of the leaders of the so-called design thinking movement and he said something to the effect of design thinking is too important to be left to designers. Right meaning you know this was N.B.A. territory right this was not you know and I just had to like go take a big drink of my white wine and. Chug some white wine and go in the corner and have some more cor-nay-shown or something. Exactly, but yeah I think again and I'm not saying it's not valid it's just it gets kind of overblown right but that's you know I think it's also how I view design and how we are as a company. We're very much about delivering things as soon as we can. I'm a big believer in getting ideas out into the world as soon as possible. And so the idea of years and years of research and white papers and some of the sort of designing something doesn't fit our model it's very much identify, develop, make it, see what happens that's sort of more of the guerrilla warfare area of design. How do you foster the growth of your employees and designers that work for you? The creatives that you talk about being multi-disciplinary, do you have a pattern or way of thinking about it? Yeah, it's actually very challenging for us because we're relatively small company we're just under sixty people right and we kind of like that size so it's not a big growth plan and sort of how do you provide growth for everybody in that is challenging. Well one thing that's we we actually realized maybe five years ago or longer that we're actually very good at identifying and developing talent and because it came out of necessity. What began to happen was the salary curve of the varied designer kinda started going through the roof and driven by Apple and Amazon and Samsung and Google and those of the companies were almost you know effectively competing for the talent. Yeah. And I remember we were interviewing, trying to find a senior person and I was getting these guys with eight or ten years experience and realizing they were as good as some of our people that had two or three years' experience right and they were asking these enormous salaries. And begin to realize, so what we've always done is we have an internship program but it's a postgraduate internship and people work three, six, nine, twelve months and we use it as an extended interview process and then we identify the ones we think are really good and invest in them for a year in developing them and it turns out we're really good at that 'cause we have the majority of our team started out of school and have stayed for a while and grown with the company and just understand what we do and how we do it and are very, very good and so that's we really develop people and bring them along and move them from you know just working as an intern and then participating in programs then owning a program then managing other people then having client relationships in that it just constantly bringing people along in their experience and give them more more difficult things to do and we are great team and I really actually enjoy that part of it seeing people grow and develop. Let's get tacticle for a second that was inspiring and I think I love the idea of talent development and realize as a leader that you don't scale and so it's all about the people that you bring in the company or the project or the vision. Let's go to tactical about you, like any, I hate the word you know tips or hacks 'cause they both sort of undersell the concept but what are some habits that's probably the best word you have some habits, I mean you joked earlier about you have a, we have seen the world and you apply that to whether it's cooking a meal or designing a product or you know is that a habit that you have and is that a good habit? Well, there's some habits I mean the part of the cooking, I mean, I like doing something 'til I get it right and figuring out how to make something just right. I just went through a three year process of building a house and I think actually a product designer is probably a contractor's worst nightmare. (laugh) I just finished this actually it's been brutal. Well you know I'm down in millimeters right just making sure something is just right and they're like, "that's not possible," yes, it is you're going to do it that way. But I think it is this habit that I think is very one of the habits it's very valuable to me is that sort of a quest to get something just right and sometimes you have to compromise or give up and but you always have that and I think that's one. The other one that I have it sometimes drives me team crazy is I like to explore of pretty broadly before we focus in on something. And I don't know what it is, it may be some sort of insecurity on my part that I've tested everything to know that that idea I thought was right in the first place is actually right but you know to go you know so I always make the guys do let's develop some more concepts let's play with this one some more and so but I think it for me it is important because then when it gets the point where we're telling some of this is what you should do I feel like I've looked at the exploded look at. You've sufficiently explore. I've everything else and you know and I think this is absolutely the right thing to do and ironically lot of times does go back to that second or third first idea. But it's also allows you to have confidence in the idea that you're putting forward it because you've actually looked around and looked under some stuff and you didn't find better ideas I think that's actually a common pattern having you know lived a life as a professional career my whole life and then you know sat here and had so many friends that were at top performers think like figuring out that what you have is actually a good thing and by doing a lot of research and you call it research or you know something else ultimately you're making sure that you're validating for the validate that you're sinking your energy into the right thing. Yeah. There's a couple other things I think I very able to tell studenta, people that I think are important. One is that I think really gets overlooked in design school and that is your ability to communicate about your work. You know sometimes the differences in a way and it may fall over into selling but really it is sort of being able to clearly articulate an idea in an inspiring way to someone you know and I mean away time so I work with some of our people and I say okay here's your chance you get to talk about your work and they'll just start talking about the details and this and that you know and stuff that's important to them but it's no you need to start off with what's the big idea what's the purpose you know how is this doing it? And it really and that is something that comes with experience but I think it gets overlooked quite a bit that ability to communicate about things both verbal and written. Yeah that's one of the things that CreativeLive are being asked to do a lot there's design schools that we're talking to and they're think oh my gosh people can't make a living they can't communicate about their work. My backgrounds in Philosophy you know it's like thinking big about how to connect unlikely ideas and talk about it and I find the emotional intelligence, the ability to present, the ability to believe in an idea, even things like body language and positioning like in the business world because what you're really doing is solving a problem so without being able to put your solution in the context of the problem you've really taken a lot of power out of the solution. You feel like that's a major miss from design school? Yeah, I think so and I think need to learn how to tell a story people love stories, right, people love, you know, a beginning a middle and an end and, you know, and getting there and taking people along this journey right? Yeah. And it's an important part of, you know, again if you're if you get to a certain level right you're not doing something alone right I'm not just doing everything. You're not in your garage anymore. So you know you have to be able to get people to follow what you want to do and those sometimes the people who work for you sometimes are the people that you're working with to make something. So you have to be able to figure out how to get them behind, especially we're going to do something hard. Yeah. If you're gonna do something hard that requires some people to put in extra time or do things they haven't done before or take some risks you're going to have to get them inspired about it and figuring out how to do that. How do you do that? How do you get people to do that? Your younger people, they clearly you give a scenario where they might have stumbled and just got into the weeds real quickly so how do you coach them? A lot is you know when you give them the opportunity you give a little bit of rope not enough to hang themselves, but a little of rope. Rope burn (laughs). And then you know afterwards I sit down and say, "okay here's what you did good, "think about this next time because you know "you went right down into the weeds "and lost everybody after two minutes, okay so" (chuckles). You know so stuff like that just really sort of coaching and getting people to understand, but, again, it has to come to experience it just doesn't I when I first started I was deathly afraid of speaking in front of crowds or doing anything like this you know I just had to really force myself to get good at it because it's just because I realized I was. It's a part of the profession. Yeah, if I want to do this is going to be part of my job so I gotta figure out how to be better at it. Personal habits continued, like you have any routines that you do in the morning, noon, or night? You have some like any superstitions about how to design where to start, you start at the end and work backwards? Or you wake up at 2:00AM and do yoga? I don't know weird things. What's weird about you Robert? What's weird about me? I don't know. I'm actually probably a boring normal person. (Chase laughs) You know I don't know I just get and you probably could ask my wife that question I get obsessed with stuff right and, again, to my detirment right my kids will be screaming and crying or whatever and I'm just like, "notebook I gotta get this "I got to figure out how to make this router "work right." I'm gonna forget about anything else I'm gonna focus on this. Forget about Sally's wet diapers. Yeah, I get obsessed with things. The other thing I don't I really wish I had the discipline to like do a sketch book and stuff like that you know people have these great books and they show you all these things and I have this habit of just whatever scrap of paper and writing implement is available I grabbed and, I mean, I've literally done sketches with crayons that happened to be laying around the kitchen because I just had this idea that I've got to put it down on a piece of paper and figure it out, so I think it's another quirk is it's just like a very of the moment, okay I got this thing I gotta write it down right now and then I lose the scrap of paper. (Chase laughs) Your sketch book is a box? How about personal, professional balance any insight there? Yeah that's a tough one. So yeah truth be told. It's not a trick question. (Chase laughs) I know in the world of design professionals I'm probably anomaly and I have a large family I have six kids. From a broad range of from thirty to four year old twins. So I have no choice but then to figure out-- and my family's incredibly important to me. Actually I draw most of my energy and inspiration from them so. I guess for me the job will always draw you, right, there's no, people will always be putting pressure on you. People will always have demands so I know that's there so I really try to turn a lot of focus on making sure I do spend the time with my family with my wife and my kids because all that other stuff will always pull me away, right? There's no doubt he did that magnetism is always there it's always making sure you do find that balance I do believe in that idea that no one goes to see their maker thinking they've spent more time at work right? (Chase laughs) And so 'cause that's actually really easy to do and I think it's so it just takes work, right, and understanding and sometimes you can't be there and that's just the way it is but you have to focus if you want to have that part of your life you. Do you carve off a specific time like? Like I never go into work before "X" or what are some of the tactics? Well, right now you know as I mentioned we have four year old twins so. Wow. Yeah, wow (chuckles). So, if I'm not home to help at least a couple nights we come in deep trouble anyway so I gotta. I try to take them to school a couple mornings a week when I'm in town and I am going try to get home early enough to help with dinner and stuff like I enjoy it it's great. You get a lot of, you know, I mean it's funny I always I have you know I'm not a young guy to be having four year old twins so I have to keep my energy level high for just survival thing so the kids keep you that way. How important is energy? I find that to be critical and it's a common theme. You just said it, what about professionally or just in life? It is, the energy and excitement I mean it's hard to maintain it all the time you know there's sometimes just like, oh. You know it's a struggle they just you know get it, but it is important to have energy, enthusiasm for what you do that's one thing I was back to the sort of advice to give people. One thing I try to make people understand, 'cause a lot of people want to have their own business start their own thing like you've done and others and it's important thing to realize that you're going to do a lot of stuff that you don't like to do or aren't good at that doesn't involve design. So true. So you've got to have the stamina and energy and commitment to do that because you know I probably spend half of my time you know sort of organizing new things to do for the other fifty seven people I have to worry about right so those are just things you have to do and you have to gear up for that and be like it and be excited because if you don't you won't be successful so obviously you know being in business for yourself just because you're good at design doesn't mean you're gonna be successful in business for yourself. You got to be willing to do all that other stuff that makes the company run in order to do that and to do that you've got to have you got to be excited because if you don't have it that energy you won't be successful. Stamina is just so underrated and I think it's an amazing characteristic. And it ebbs and flows you know there's some days I mean, Sarah's sitting over there she can tell you some days I come into work like, "do I have to do that?" Yes, you have to. The four year-olds kept me up. Four year-old twins. You look great for having four old twins. Robert Brunner I want to say thank you so much for being on the show it's inspirational as hell and good luck keep going doing what you're doing. We appreciate you. It's my pleasure. Thanks a lot, appreciate it, Robert. (upbeat music) Signing off. See you again, probably tomorrow.
Ratings and Reviews
By far the best classes on Creative Live!! Thanks Chase Jarvis for bringing so much greatness to the table for discussion! Just LOVE it!
@ChaseJarvis - love chat with Gabby about hope and the "relentless optimism" you share at the end of Creative Calling. Many thanks. -- René Vidal McKendree Tennis
Excellent interview with thoughtful questions. Thanks!!
Student Work