Synthesis and Sound Design 101
James Patrick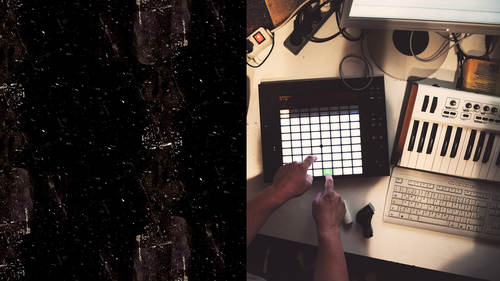 Synthesis and Sound Design 101
James Patrick
Class Description
This course is SLAM Academy's introductory offer for people who want their music to stand on its own. In Sound Design 101, we'll uncover each of the main elements of what it takes to be a cutting-edge electronic sound designer. After an explanation of analog synthesis, we'll feature demonstrations of techniques and tools for FM, granular, wavetable, physical modeling, multi-sampling, and signal processing. Students can expect personalized technique demonstrations from Ableton Live, Max for Live, U-He Instruments, Applied Acoustics Systems, Glitchmachines, Native Instruments Systems, and Eurorack Modular Synthesizer components.  

Ratings and Reviews
This is a great, fast-paced introduction to producing sound using various popular software choices. James Patrick is super knowledgeable and presents the material in a patient (but fast), systematic way. This course is meant to be a high-level preview of a full-blown 6-month course at Slam Academy (taken online or in Minneapolis) so the pace of the material presented here is quite fast. In other words the tone is to show you what you'll learn if you take the full course. James suggests taking this course over 3 weeks to let things sink in. A dedicated student can follow along and review the material and then practice on their own software although it takes some focus! And while much of the course is incredibly well explained, there are also some sections where James works the controls without much narrative but making cool sounds. I ended up hitting pause every 30 seconds or so during some of the key sections so I could watch what he was doing and play around with the same controls. Ultimately the way to learn the software is by getting hands-on, so when I followed along this way, I learned a ton. Great course, be aware that it is a super high level survey of a longer course but this is still absolutely packed with information
love this course, and i like it for my liking.
Student Work