Symbol Design for Branding
Mitchel Hunt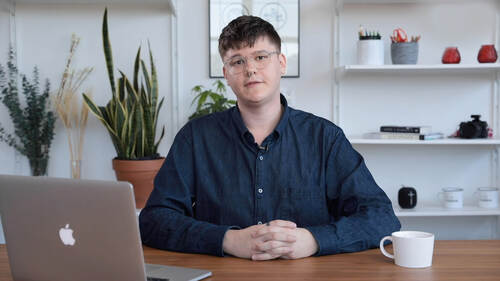 Symbol Design for Branding
Mitchel Hunt
Class Description
AFTER THIS CLASS YOU'LL BE ABLE TO:
Have a deep understanding of the use of symbols in brand identity systems.
Ace the initial stage of a project by clarifying intent and working with a client brief.
Master key creative techniques required to create brand symbols.
Bring your ideas into a digital space, pair them with type and finish them off like a pro.
Take your symbol to the next level by using a set of refining techniques.
Create mockups for your symbol to demonstrate real-life usage.
ABOUT MITCHEL'S CLASS:
Symbols have significant cultural value, hold meaning in different settings and are immediately recognizable to large numbers of people. As such, brand logos harness the power of the symbol to create engaging, memorable identities that people come to know and love over time.
This class will equip you with practical techniques to create beautiful, functional and recognizable brand symbols. The class is divided into 4 major sections covering an overview of symbols as a design practice and cultural concept, defining the needs of a branding project and setting up a good working process, ideation techniques for illustration and typography and bringing your ideas into a digital space.
You'll build your own set of brand symbols throughout the class and by the end, you'll have a full presentation showing off your best design thinking.
WHAT YOU WILL LEARN:
What makes a good symbol, minimalism vs. abstraction and types of brandmarks.
How to generate key ideas from a brief and create moodboards to illustrate ideas.
How to free sketch, illustrate with shapes, customize type, and build letterforms from scratch.
How to critique, refine, and tighten up your symbol in a digital space.
How to create and present a variety of solutions to your client's brief.
How to create a set of guidelines and rules to make your symbol part of a larger brand identity system.
How to insert your symbols into a brand deck ensure that they're presented cleanly.
WHO THIS CLASS IS FOR:
Designers and illustrators wanting to work with symbols.
Logo and brand identity designers wanting to enhance their existing skills.
Freelancers wanting to add Symbol Design to their skillset.
Digital marketers and brand managers wanting to expand into brand design.
Branding experts wanting to learn more about the role of symbols in brand identity.
Anyone wanting to start a professional career in the world of branding.
Digital nomads looking for work that they can do from anywhere in the world.
All levels of experience.
Basic experience in Adobe Creative Suite.
SOFTWARE USED:
Adobe Creative Suite
ABOUT YOUR INSTRUCTOR:
Expert freelance graphic designer with a focus in brand identity. Mitchel has directed and produced projects in packaging, print, product ideation, apparel, environmental graphics, web/social marketing, motion graphics, videography, and photography. Worked With: Nike, Fender, and Oakley.
Ratings and Reviews
Student Work