Studio Pass with Steve Evetts and Ben Weinman
Steve Evetts, Ben Weinman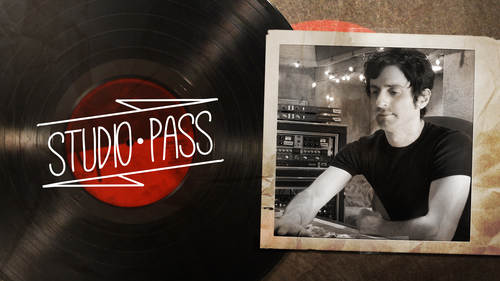 Studio Pass with Steve Evetts and Ben Weinman
Steve Evetts, Ben Weinman
Class Description
Learn how to get perfect guitar tones in the studio during this 10-hour class on tracking guitars. In this course, Steve Evetts (Saves The Day, Suicide Silence) and special guest Ben Weinman (Dillinger Escape Plan) dive deep on everything you need to know about creating and capturing perfect guitar tones.
Getting great guitar tones is all about the details. Steve and Ben cover how to select the right guitar, strings and picks, how to choose the right head and cabinet combo, and how to get a great tone. From there, they go through the process of selecting and placing mics. Finally, they show you how to track guitars the professional way (no cutting corners— ever!) and edit the tracks so you've got everything you need for a flawless mix.
Class Materials
Steve Evetts - Studio Pass Slides.zip
Ratings and Reviews
Some really great stuff in here that helped me better understand how to coax out the nuances in mic placement, amp and cabinet selection and performance. Tips and tricks are sprinkled throughout the course that deal with guitar technique, recording, performance, etc. and are nice to make note of. Towards the end it gets a bit focused on Pro Tools functions, which is not useful to me as a non-Pro Tools user, but you can take some concepts and apply them in other circumstances.
Good basic knowledge, which delves into more detailed stuff later on in the course.
Student Work