Studio Lighting - The Power of Control
Tony Corbell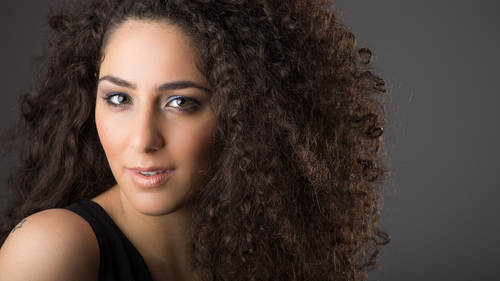 Studio Lighting - The Power of Control
Tony Corbell
Class Description
Get ready to learn how the lighting secrets every sought-after photographer needs to know. Join creativeLIVE for an in-depth immersion into understanding and controlling in-studio light.
Taught by award-winning photographer Tony Corbell, you'll explore how to work with a wide variety of lighting tools. Tony will explain how a photograph's look and feel are influenced by the size, shape, and placement of its light source. You'll learn about correct light metering techniques and the role logic and physics play in metering and working with light. Tony will cover basic, subtle lighting adjustments that transform photos. You'll have a front-row seat as Tony applies his one-of-a-kind lighting techniques live in-studio as he shoots both portraits and still-life photos.
By the end of this course, you'll have a new and improved skill set for working with light and achieving jaw-dropping results.
Class Materials
Painting With Light Technique
Tonys List of Photography Websites
Top 10 List for Portrait Photography
Ratings and Reviews
Watching this Course from Ireland live, and at my leisure having purchased the course, I cannot praise Tony Corbell enough. I felt I was right there in the Classroom with him and gained so, so much from stunning course. He really does explain the techniques he uses so well and is one of the greatest Educators that I have seen in photography. Worth every Euro ( Dollar ) !.. Thank you Creative Live and Keep up the good work ! Andy Jay www.ajphotography.ie Cork Ireland.
I learned a lot from Tony´s class. Very experienced, talented, smart tips and funny comments. Generous on sharing his knowledge. I am passionate about learning portraiture since about a year or two, had bought a couple of flashlights, stands, modifiers and now the most difficult part, to have my wife and kids be patient and let me practice with them. John Cornicello did an excellent job helping with the lights and bringing his own comments too. They both did an excellent match. This is a class I will watch again from time to time. This is the second course I watch from Tony and about the 15th course I watched from Creative.
This is just a tremendous class. I love Mr. Corbell's teaching style and appreciate his levity. Most of all, I value the expertise he brings to the subject matter. After watching the entire class, I have been able to make adjustments to my lighting that I love and feel like I have a better idea of what I am looking for with my lights. This is a terrific value at any price.
Student Work