SkillSet: Wedding Essentials
Susan Stripling, Marcus Bell, Roberto Valenzuela, Vanessa Joy, Jim Garner, Sal Cincotta, Scott Robert Lim, Joe Buissink, Brett Florens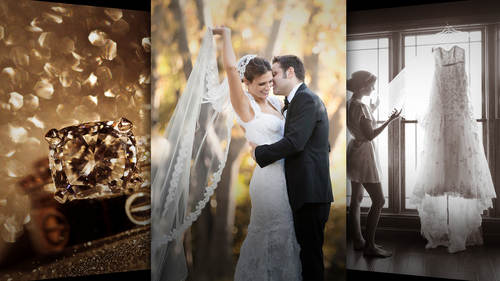 SkillSet: Wedding Essentials
Susan Stripling, Marcus Bell, Roberto Valenzuela, Vanessa Joy, Jim Garner, Sal Cincotta, Scott Robert Lim, Joe Buissink, Brett Florens
Class Description
Learn the essentials of wedding photography in this comprehensive collection of the top segments from the CreativeLive catalog. Get an inside look at the techniques used by some of the industry's leading professionals – everything from shooting to editing to sales and marketing.
Whether you are trying to break into wedding photography or inject new energy into a flagging wedding photography business, this collection is for you. This series of videos was assembled to guide and inspire wedding photographers and help you develop the business and technical skills you need to flourish.
You'll learn how to get the best possible images in camera, on the wedding day. This collection will cover everything from posing to lighting to composition – tailored specifically for wedding photographers.
SkillSet: Wedding Essentials also covers what happens after a wedding. You'll get an overview of the workflow, retouching, album design, and post processing techniques you need to get your clients images they will love.
But beautiful images and smart post processing won't get clients in the door by themselves. You'll also learn about the business of being a wedding photographer. This collection is a compendium of marketing, pricing, and business knowledge from some of the top working photographers in the industry. Plus there is some inspiration in the mix to get you excited about implementing everything you've learned.
Breathe new energy into your wedding photography with in this impressive collection of some the most educational segments in the CreativeLive catalog.
Ratings and Reviews
The classes are kind of obsolete but you can still find value especially for $14 or with the creative live Pass. Jim Garner constantly references the "Tool Box" with his class handouts and extras but it's no longer available. I am still watching through the classes so I am not sure about all the other 8 teachers yet.
Student Work