Levels of Impact & Focus
Peter Voogd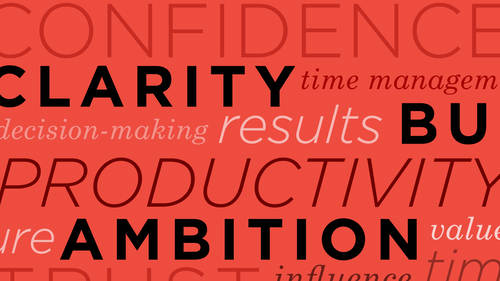 Levels of Impact & Focus
Peter Voogd
Lesson Info
16. Levels of Impact & Focus
Lesson Info
Levels of Impact & Focus
So what's cool is, once I figured this out, when I realized that my business was a reflection of me, that was like someone punched me in the gut. I was new to a business and I wasn't doing well and someone said on stage it was a while back 2070 thing. But they're like So here's the reality, guys, your business will always be a reflection of you. And I'm like, but my business isn't doing well. My business sucks. Do I suck? And not literally. But I realized that's the best reality checks. I realized I actually wasn't developed or doing the things that helped my business. I thought I was, but I wasn't. So this actually brings it down a tactical value to help you figure out why you're not making money or why you are making a lot how to make more. Okay, so no value activities air kind of a waste of time like negative value, almost junk food gossiping, watching TV there, the things that make you maybe feel good in the moment when you're stressed but have zero value and things you shouldn't b...
e doing unless you're satisfied with your results, right now. Okay, so that's no value like that doesn't do anything right now. It's okay to do a bunch of no value things. There's a lot of people I know that just do these things and they're OK with mediocrity in okay with having money problems. And that's how they will always because they don't care. I'm not saying they're bad people, but I can tell by looking in your guys his eyes that you're not those people. I can just tell your not those people. So you actually want achieve greatness? You want to impact people. If not, you would be here. So that's why you have to make sure you only do these a small amount of time unless you're so successfully. You build such a big business that you can do this all day, which some people do, right? So next, low dollar activities, busywork, errands, organizing administrative email, things like that. Like these. If you Condell a gate something for not a ton of money or maybe to a V A, it's low dollar work. So what are some examples? And you guys were in the tech space to what are some examples of things that ve Escondido or things that V is like, That's a virtual assistant. What? Scheduling. Like maybe sometimes it's like graphic designer editing, which sometimes that's very valuable. I pay. Actually, my editor, my video guys, good money, good, good money. So that might not be a low dollar, but little things like editing, maybe a simple script or something like that. But anything you guys could think of that is pretty easy to delegate may be in the real estate world. Administrative stuff adding people to crm crm at schedule schedule. Um, transcribing, transcribing phones, design Web design. Now here's the cool thing about some of these, like Web design. If your valuable and you have the celebrity status and you have the connections and you have all these things that we talked about, we'll do. Some Web designers charges anyone know 5 10 15 grand. So what's cool is you could become valuable. Anything but a lot of people can delegate these things for low dollar. So good one. What else? Yep. Invoicing. So you guys shouldn't be doing the no dollar low value work. You're too valuable. Okay, high dollar value. Things that make money right now sales. Marketing copy Speaking things like that. Things that make getting clients selling photography that's high dollar value. Okay, now high lifetime value is investing or hiring somebody like a good hire is a good lifetime investment by improving your product, working on something, getting a new mentor, maybe building something that's scalable, that you're going to get paid for for a long time. And artist creating a CD. A comedian creating like a comedian comedy. Siri's where they have, like DVDs, a Netflix Siri's that you create writing a book, right? Writing a book that's a legacy based item. So I call him High Lifetime or Legacy based. So what I want you to do is write down your activities that you do, like literally in your head. Walk through your days and what I've found. I don't know if you guys might. Some of you guys might not, cause you're more skilled than I was when I what I'm referring to that time. But when I wrote down these things, most of mine were what anyone guess. No value were low by right. And if we're talking six months to six figures for talking, building a legacy, if we're talking living your passion and developing your unique ability. Then you've got to really get to work on figuring out how to do the valuable things. So write down your activities for each category, so literally. Let's take a couple minutes, 30 seconds, one minute. Write down each. What do your no value? What you're low low dollar value activities. What do your high dollar value activities? What your high lifetime value activities. Oh, and really think about walk through your day when you wake up. When you go to bed for like, seven days, you guys at home do the same thing. I challenge you to really walk through your entire day and figure out what you're doing and where that category goes in. If there's some gray area, it's not that big a deal. Pick it. The ones that are obvious will be obvious. So if you're like I don't know if it's low value or none that put it in either right, the ones that are obvious will be obvious if you've made money with it. That's more than an hourly rate that you're worth, or it's worth what you think you're worth like to 102 100. It's probably high dollar. If it's something that you could look on Craigslist for, it's probably low dollar, right? All right. Who wants to share one or two? Uh, no value activities. These isn't this the easy one to figure out. Second, all these things go ahead. Netflix TV. What? Some low value laundry. There we go. That's literally low value. There's people that will do your laundry folding everything for, I think, 20 bucks. 20 bucks. Now, if you're at a certain spot, it's not smart to do certain things. Delegate them until you have the money, right? If you don't have much money, don't go out and hire a bunch of people, right? What's one of yours? Low value video games, No value, Probably no value now is their value. If it makes you extremely happy and engaged and excited, Yes, but we're talking straight business right now. Okay, we talked world class lifestyle. We talk peace of mind. But now this is business. Like if you're only talking building a multi $1,000, business by not exciting, but when you deserve it, it's fun to do things that you like doing like I like the shoot hoops play basketball, that zero value. But I would like to do it cause I'd like to do it. I think it's valuable in my head because it gives me peace of mind. Keeps me in shape. All right, What are some low dollar editing, editing, invoicing, voicing. Do you do that? You stop. Go. Uh, I'm on shopping. What else? Transaction and Social media Management. Well, that's a good one. Social media management. Now when you build enough of a following, can it be high dollar value? You know D. J. Kallis think he was getting 65 to $70,000 per snap per snap, but he had four. This was 34 months ago. He had four million views on one snap. That's more than TV like shows on TV, like Ellen, who was paying him different companies. Others tried in lotion company, so social media can be valuable, but all comes back to creating raving fans, creating raving fans. Right? So high dollar, what are some high dollar speaking? Is one. If you speak right, what else appointments, appointments? That's a big one. Client referrals. High dollar sales copy, high dollar. So see the difference in editing if it's editing something very valuable for a company that could be thousands. If it's invoicing, it's easily duplicated ble, and it doesn't take a ton of value or work, so it's low value. But if you're creating sales copy, it depends, right? So it all becomes back to how much value you wanted, how valuable you want to become. Now. What are some high lifetime value? Masterminds? Masterminds? What else? Think about things that you can sell over and over again, things that are legacy base that are part of your legacy that will outlast you. So for me, my books, I work on it once I get paid nothing. But then I get paid forever. Legacy based right so high lifetime values. When I perfect my craft and try and get better speaking and try and watch the film and see how I can do better, that's, Ah, high lifetime. Ah, lot of highlight. Here's a scary thing, a lot of highlights, and you get paid nothing in the moment, but its long term. And where do most people focus their time? Instant pleasure. The most people never do lifetime anything. That's why they're always trading time for money forever. Okay, so that's a huge key. So here's how it works. Draw two circles and overlapped the middle one like this. Que draw two circles and make sure that there's a little bit of a space in the middle. So on the left, right down your strengths and your gifts. Now, you don't know all these yet because you haven't done all the homework toe. Ask those people what they are or you haven't asked. Answer those questions that are on the sheet. There's a lot of very, very powerful and deep dive questions in here on how to figure out your strengths. So that's why this is so powerful. Okay, so when you get your strengths and gifts a things that you love doing the things you've gotten results in, see things you're excited about, keep you engaged. That's on the left side. On the right side, you're writing these things High dollar value activities, high lifetime value activities now sweet spot right in the middle. The entrepreneurs you see killing it. That's them in the middle. It takes a while. Ah, lot of people don't have the patience pages. Patients is underrated can you gotta have patients? Greatness takes time. And to get to that sweet spot, it's consistent awareness. Consistently asking yourself questions. Investing in yourself, investing in personal development, connecting with the right people. Most people don't get there because they don't have the patience or they don't understand the importance of living like that, right? So how do you find that harmony in the overlap? Will you steal time from your low dollar or zero negative work? And you invested into your higher value work of your life in business? Okay, and the unstoppable combination guys. The unstoppable combination in business and life is this. 80% on profit producing in high value activities, 20% of legacy and high lifetime. So 80% of right now depends on your business. But here's the deal. 80% should be on profit producing high value. So figuring out your lowest hanging fruits of where it's proven that you've made money, it's proven it's low hanging fruit. You know how to make money that way and then obviously mix that with the things that you're learning that air consistently producing profits to maybe the things that you haven't done that are challenging that you're going to dio and then 20%. You always should be working on something that is legacy based that will eventually make you money. So my question for you is what are two or three legacy based items that you have in you right now that you're not doing this is how I was able to eventually have a lot of products and programs out there. Have the books have the mixtapes, have the TV show in the clothing line and all these things, and I don't say that to say, Look at me. I say that because I was always making sure I was making profits so I could invest that in the things that I really loved toe where I can have legacy stuff toe where it's outlasting, right? So most people spend 100% on just things that maintain their business versus ever spending time on things that produce growth long term or have a legacy effect that makes sense. If you have any questions on this pretty self explanatory questions coming in from online, I just want to clarify when you talk about like the no value or high value that value is specific to your business, your lifestyle, because we've had some questions like, for instance, spending time with family or nuka ass about, like volunteering. That may not have any value to your specific business, but it's still valuable in other terms. Maybe you could just clarify. You know exactly how you determine that question. So this is strictly for your business. So I mean to be there's no higher value than being with a family, to be honest, like that would be all day, every day. But for you guys watching you want, obviously, build a business so you can actually support your family and see your family while you have money in the bank. So this is mawr for business. So, like spending time with family and being a church or whatever they dio. It's not even on any of these, Okay, that makes into question. This is just for the business of what you're spending time on. So let's say 50% of your week is spent on business stuff. We're just doing that for business. The other 50% is what you do on your own time, right? That's not value high low. It's up to you and we can't whatever floats your boat and get you excited. That's what you spend time on. But that's why I'm more into the philosophies and outcomes where you shouldn't be doing too much. That is instant pleasure fel that really excites you if you don't deserve it or get results, it is not fair to yourself, right? Did you think that answers the question? Yeah, I think that clears it up. So here's what's cool. As your results and influence grow, this is the goal that you want to get to 20% physical work trough for producing activities in the grind. 80%. What stuff you absolutely love and access with, whether it makes you a dime or nothing. Now most people can't get this right now. It's hard cause you gotta put in some work of blood, sweat, tears, sacrifice. But my point is, this is stuff that gets you juice than excited. So when you leave, even if you're not making the money you want, make sure you're as effective as possible with your schedule so you can still work on some legacy based stuff. Like what? Maybe writing a book. I think everyone honestly has a book in them. That's a whole new subject. But I mean, everyone should write a book based on their experience based on what they know. If you know something someone else doesn't, you can write a book. Obviously, it's more to that. But work on some legacy stuff, things that last people, right? So figure out for you, obviously the proper producing we already figured out. But what are one or two legacy items that you can work on? And I'm very selective when I say this because I don't want you to leave and forget everything and just do legacy stuff when you when it makes you no money, right? Because in a lot of crazy I look at you when I say this because I'm thinking about your creativity. Ah, lot of creative people just get so focused on doing whatever they feel like doing that's they're calling that they do like 0% profit and 100% just things they love. And then a lot of them have no money. And that's a problem because you need money to obviously fund your business and travel on impact people. So that's why you gotta be careful what you got to get strategic at some point cause I've been there, too. I just want to do things I love. And it's like, Well, you gotta put the foundation down first, right? So just raise the amount of time you spend on the high dollar and a legacy and lower the time you spend on the low dollar and no value. And if you do want to spend time on that, deserve it. And in the scheduling with the non negotiables like Chris asked, I want to make sure you guys realize that the non negotiables, the things that our priorities that should always be in your schedule because that's part of being a world class person. So family you can't really label family. You know, my family, they're they're a little value be bad, although some people might be like mine are. But, I mean, I get it right. Not every family's perfect. I don't think any families perfect, to be honest, Um, but the reality is that separate than just business, right? We're talking six months to six figures, right? So the 60 2060 activities in your notebook. So we're going to do an exercise that we've kind of already done. But I want to reiterate this because member of the most dangerous words on earth or I already know that, right? No, it's it's have you mastered it? Does your bank account prove you know these things? So it's on one of the last pages. So what we're gonna do here is this is a way to organize and simplify your work so you can accomplish Max results by using a transition trigger and taking a break to rejuvenate yourself, you'll increase your energy for the next task at hand. Okay, so this is huge. We're gonna talk about morning routines, but always start your day with your ideal morning routine. We're gonna hit on that in a second, but right after your morning routine, this is literally 60 2060. So go back for the 1st 60 minutes when you're finished with your morning routine and I'm gonna go through that You want to work on your what? Highest value. Or if you already you're making the money you want and systemized, you're working on your highest legacy activities, right? So those points in my life where I was on Lee working on legacy stuff like I was writing my book and you see a lot of authors, which is awesome to me that they've built that business. You see a lot of authors and creatives where they've already made their money. So they almost all their weeks air, like spent creating and writing books, taking pictures, stuff like that, right? There's some authors that they make enough money. It's funded toe where the next six months to take a hiatus and they're just writing the next book. That's what people want to get to. But you don't realize what they put in beforehand, right? All the hustle and grind, all the failure, all the tough times. Okay, so for the 1st 60 minutes, you're gonna do the prophet producing activities that you fear that you don't feel like you want to do the things that you know produce results and usually the thing you fear the thing that's scary for you, is the thing that's gonna give you the most confidence when you actually do it. And the most results. Okay, so 60 minutes, no interruptions do that first. Then there's a 20 minute transition trigger where you do something unrelated so literally disconnect. Walk around the block, do some push ups, sit ups, watch a YouTube video, call a friend, do something unrelated and forget what you just did. Because if you have the same mindset, it's gonna fresh. It's gonna get you overwhelmed. If you go right into the next task, who's ever tried to do, like a pretty heavy task and then go right to the next task, it's You're not as productive. So if you're making calls, do the calls go all in deep breath, walk around the block, talk to your family. Would ever watch a video unrelated sometimes, and then sell yourself on the activity. Get back in the zone, clear your state of mind and then go all in again and then focus on how you're gonna feel finishing. Get addicted to completion. Right? Champions don't stop when they feel like you guys. They stopped on the finished right. That's why this is kind of a completion exercise. So once you get the 1st 60 minutes done, then 20 minute, 2025 in a break, completely disconnect and then your next highest value activity. So what I want you guys to do is this should be printed off. Print a couple copies and for the next seven days will simplify these. Track your 1st 140 minutes. Okay, track your 1st 140 minutes of the day and see how they are. And I've had people email me and write me and from the academy as well that literally, you know, my income has tripled in the last three weeks. Just for this activity, it's tripled, and I'm like, That's awesome. I'm excited to hear that, right? So when you're doing this, it's really important to make sure you know how to maximize your focus, because I've been there words. It's even hard for me to focus for 10 minutes straight, so it takes some willpower because there's a lot of distractions out there. So let me give you a couple tips just on how to maximize your focus when you're doing this first, it's just an awareness issue where you have to have a perspective that you only have 24 hours, and if you want to be with your family at night, feeling amazing or you want to go on vacation, you gotta maximise when you do work. So when I know I have to get things done. I'm traveling for a week. I have a perspective where it's like I only have 24 hours. I have to get these things done so I can enjoy Right? So that's why the perspective of the 24 hours is crucial. If you have no value of time or no urgency, your 24 hours doesn't mean much because you're always like I got tomorrow. And those people always have their business running them birth versus them, running their business. Okay, so perspective in 24 hours. Next, identify. This is big. Identify your highest focus times. So think about the last month. Where have you been proven based on your body based on you? Where have you been proven to get the best results or focus the most. Me. It's mornings, right? Some people with nice I know creatives that wake up a 10 or 11 and they just right and create all night. There's artists like that. You want to be unorthodox where you're treating yourself sometimes like an artist like an entertainer. There's music artists that are worth hundreds of millions of dollars that wake up at 11 o'clock in the afternoon in the morning. But what time they go to bed there, creating till four. Right? So just because society says, do this and this, you don't have to do that. Figure out when you have the most creativity and the most focused on willpower and put your best task there. So who can give an example when you focus the best? Um, and you have to think about this. It's not like a quick answer, but I was thinking you might have. It is kind of midday. Made like early afternoon three. Yeah. So what happens if you put your toughest tasks that give you that you need willpower for early morning is not work. You don't feel like you're as effective. Yeah. I don't feel like I was. Have you ever tried to force it and do that anyways? Yes. See, I love it. Now you're figuring out that the flow of how to make sure you're working based off your body and who you are like that when you focus my flow status from boy to 1 p.m. that that longer. Yeah. Love it. Now you just got to put the prophet producing in the Who else? What's yours? I was definitely in the morning, so right. Like after your morning routine? Yeah. As soon as I sit down, I met my most creative the, you know, ideas just pop in my head. I feel like I'm very productive. I can focus. Now, Would you admit this? Are you doing your highest value or you're like your hardest tasks. First in that hours or not yet where you feel like you're on and off? Yeah. Yeah, I definitely, uh my hardest editing jobs. I'll do the morning. You know, you've already kind of figure that out. That part of it, I have You ever tried to do it? Later on, you're frustrated. That was my mistake. That wasted a year where I would work some in the mornings. I would work pretty productive and not as much. And then at night, I like 45 I would try and do these things that take a lot of brain power, and I just never felt like doing it. So I was like, Do I hate what I do? And it was like, No, I just I'm wasting all my will power in the morning and I couldn't focus at that time. So then I just did. Sometimes I would do a second workout, or I would just kind of relax and not do something that takes a lot of brain power. So it's just knowing your body and when your flow is and when you execute and do this certain work the best, right? Does anyone have better night focus? Yeah. Yeah. You like to be more creative at nighttime? Yeah, anywhere between, like 12 a.m. And like seven. AM opposite. Yeah, kind of. You need to make sure you put things there that obviously are very proven to get results for you, whether it's creating content, creating videos or whatever. So identify your high focus times of the day. Okay, that's crucial. Train your mind like a muscle. Okay, so start with five or 10 minutes, but train your mind because it's a lizard mind, right? There's It's so hard to focus when there's all these distractions, you need to train your mind by five or 10 minute increments of doing something, keeping your mind on that and not multitasking like train your mind to do one thing till completion, right? Do it as much as you can, and then it becomes easier and easier. Your habits will define you. Okay, so train your mind like a muscle. So from this moment forward, pick one task. Go all until it's complete, and then do the next one. Start with five or 10 minutes. Go to 40 and eventually 60 to 90. I think the sweet spot between 60 and 90 when you get to a little bit higher level of success. And people, people could do 90 minutes, which is still tough for me. Some people can work straight 90 minutes, and they train their brain to do that. I think there's some artists, and there's some authors. Um, Who's the Harry Potter author? Yeah, I've heard she can do all day. 67 hours. I cannot do that. Stephen King. Same thing. But I think they have a lot of experience, right. And some people can only do an hour. But if it's the best work, highest value and you know when it is and you're most focused, you're gonna feel good about it, right? Preparation of state, This is a big one. Um, your preparation. Getting yourself in the right state of mind before you actually start your work and making sure you're in a peak state, making sure you have everything there, your papers, everything's organized and you're ready to go. You're sold on it. That's a big key, just jumping into something without actually preparation not being in the right state of mind. He won't be as productive. And like I said earlier, there's a lot of people that have a lot of content out and half the content they put out there when they weren't in the right state of mind or they weren't fully in the zone. And it's not even their best stuff. If you put stuff out on the on the Internet now, we're out in the world. Your kids are going to see it. That's your legacy. So just have that mindset where it's like you want it to be authentic. It doesn't need to be perfect, but make sure it's the best you that's creating, right, so preparation of peak stay understanding your commitment. This is a tough one. Understanding the commitment it takes to build a world class life helps your focus understand. It's gonna take a lot of sacrifice, and it's gonna take a lot of will toe actually get to a six figure income on your terms, and most people would rather have someone else give them certainty than created on their own. It's easier to take a check or take a pay cut to create your own. So understand the commitment is gonna take the B focus. It's hard, but it's worth it on the other side, right? So if you understand the commitment of focus, how it's a long term game, you'll be able to accomplish that in the moment and also focus on what you want, not what you have to do Sometimes if I focused on what I had to do all the time, I would be I would be always frustrated, overwhelmed. This is something Tony Robbins taught a while back that I've never forgot. So thinking about what you have to do when your business is stressful, if you only think about the tasks you have to do all day and every day, you just you don't want to do it. But if he focused on what you want, like what you want out of life while you're doing these things, the end result and everything you want to accomplish versus what you have to do all the time. You're a lot more motivated that will help you focus. So focus on what you want for you, for your family, for freedom, not just what you have to do.
Ratings and Reviews
Amazing amazing amazing! This course is for anyone and everyone who is looking to jump start not only their career, but their life. Extremely actionable steps throughout the entire course that are great for people who are just starting out or already have a successful business that they want to take to the next level. Many of the courses that I have taken over the years, I find myself just trying to quickly get through them to check it off the box. This course on the other hand, I rewound, shared, paused, thought about and then re-watched. I would have paid $1,000+ for this info. Please don't think twice about buying this course. Amazing job Peter! Highly recommended!!
I don't know Peter Voogd. I bought this class anyway because Six Months to Six Figures is a very good eye catching phrase. But when I started to see each module of this class everything Peter taught gave me a new perspective of what an entrepreneur should do in order to be really successful. Peter shared his teachings not only from his own personal experience but most of all from his heart. Peter you turned this dude into one of your disciple. I will highly recommend to every entrepreneur this class. It's only inspiring but practical and honestly true in every aspect of what Peter teaches. I wish I bought this class earlier and had known Peter Voogd when I started my business. But you know what? It is never too late to do things right! Peter stay healthy the world needs a good teacher and coach like you. Thank you and God bless you brother!
This was my first class at CreativeLive, and I loved it! This course doesn't only tell you how to increase your income, but it also elaborates on how to be a first-class person in EVERY area of your life. It helps you identify your strengths and top core values so that you can use them to achieve your goals. If you are an entrepreneur and wish to improve your business, this course is a MUST. Even if you don't have a clear business idea yet, Peter Voogd will help you organize your ideas and execute them like a CEO. Peter is by far one of the best motivational speakers I have ever heard. I will definitely come back to this course to make sure I am applying everything I learned in his videos.
Student Work