Creating Your Roadmap
Peter Voogd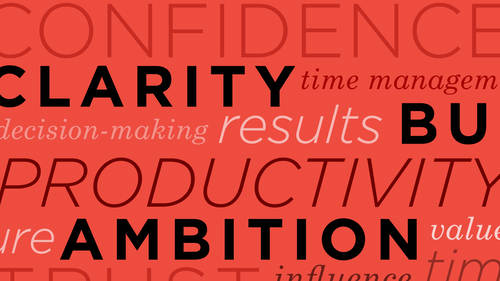 Creating Your Roadmap
Peter Voogd
Lesson Info
6. Creating Your Roadmap
Lesson Info
Creating Your Roadmap
So I want to create a roadmap for you guys. And here's ah, cool statement. A genius without a roadmaps gonna get lost in any country. But an average person with a roadmap will find their way to any destination. So we need to figure out if you're in the right business. Are you in the right business that matches your values and needs? If you're not sure, you need to write this question down and spend some time on it, right? Are you in the business that's gonna keep you fascinated and engaged the next 1 to 3 years and I'll give you the action steps if the answer is yes and no. OK, why are you in the business now? Right. So why did you get into what you're doing originally? Was it from massive research and study, or was it from someone just like a? Sounds cool, right? So why did you get in business originally and why are you in it now? Two very important questions. Here's a big question. How's business going? In order to change your reality, you have to deal in reality, don't say I hate th...
e question. How is everyone doing? Because What does everyone say at all times? They could, like, be on in the worst situation possible, right? Like I messed the people that store grocery stores. How you doing? I'm like, really bad. Sometimes they like. That's good. Did you just hear my answer? It's funny that they're like so two into people saying I'm good. It's hilarious. Try it sometime. But ask yourself, How's business? Right? Because you're always gonna have time for what you've defined is most important in your business in life. So the key here is I want to figure out what's important to you. So write these things down because we're gonna end in about 5 minutes on a scale of 1 to 10 right down how important money is to you now. It could be a three or four. I'm not saying lie to yourself and say money's about when it's not. But if you're broken monies, that one, there's a problem, right? That there's a problem there is in congruence, unless you're okay with no money. So you might have to shift some of these to match your end result, which I hope you with. But on a scale of 1 to 10. How important is money on a scale of 1 to 10? How important lifestyle, like I know amazing people that really love structure. And they want structure. One of my one of my good friends, I just saw, um around sandy area. Doesn't she like structure? She wants structure, and she loves it. She wants to kind of, like, go and leave. And some people can't stand structure and they want to be entrepreneurs and be free. So it depends on who you are. Rights. Keep that in mind. How important is freedom and autonomy? Some people, believe it or not, don't really care about having freedom. They just want and that's not bad. But it's just knowing who you really are. I can tell you right now in knowing Frank, if I If you have someone telling you with you all the time and telling you you're confined to this, you freak out and break the box and run around right? I know you. So some people want autonomy and freedom, right? How about travel? How important is travel to you? What? I'm trying to get out here, Guys. People are living frustrated and incongruent because maybe travels one of the top for them. But what they're doing is not allowed in the travel or families number one. But they have a job that they work 80 hours so they can't put family number one family's number one right. So it's it's really it's It's a gray area. It's tough to actually live concurrently, or money is not important to them as much. I I know I have people that reach out. You guys would know the name on the academy. I think he was making 3 80 year, almost $400,000 a year. And he's like, You know, Peter and his daughters were always Anyways, he's busy and his daughters were started to say, like, Where is your home? I want you to take me the park. He's like, I'd rather make 60 K on my own terms in the 400. So what's his value? Was what When he started money he wanted make money. But now it's what family and autonomy. So things change, right? So how big do you want to grow your business? I used to want, like a $1,000,000,000 empire when I was younger. I want a 1,000,000 employees. I want a huge because I want to take over the world. And then I realized I like my freedom and my peace of mind too much before I shifted a little bit, right? Some people don't care about the peace of mind. They just want to keep building businesses having power. I mean, it sounds fun, but not really when it comes with what it comes with stress and stuff like that. Now, some people watching or that person I want to build huge businesses. Find that that's number one. That's awesome, right? Is what you're gonna do. Keeping you engaged the next couple of years. Right now. Here's the answer, guys. If yes, become a master at your craft. If, yes, like if you're in the right job, become a master at what you're doing while building a great lifestyle that's based on your values. If no, if you're like no, none of these actually, like I'm in a job where I want to switch. Maximize where you are. Of course, go the extra mile. Ah, lot of people that are making an hourly rate want to get a raise, but they're doing bare minimum getting to the opposite. You got to go above the extra mile to get a race, right? So if you're not satisfied with those questions or the answers, put a date in place when you're leaving and dedicate time to figuring out your next move. So it's Yes, Master aircraft. No. Put a date in place, Maximus, where you are, and figure out how you're gonna maximize the next step. It's that simple. People like the complicate things, and one thing we'll talk about next is your confidence. The number one reason people don't want to start their own thing is they don't have certainty, right? So will teach you to get certainty in who you are and your ability to make it happen versus certainty and someone else giving you your paycheck. Okay, So make sure you're in the right business. Let's simplify and review everything. Okay? So sell yourself on. Why? First, sell yourself on. Why, Hopefully you guys have the reasons now to really maximize the next six months. Hope you guys are already ready to, like get started and take action. Remember, you don't have the exact steps yet, so wait a little bit, so sell your cell phone. Why? Okay, Don't take on too much and make sure you're doing it. And it's based on what you want. Based on your values and your vision and your dreams. Be conscious of information overload, right? I've simplified the training, some telling you guys right now, I promised the information I'm sharing with you is the best possible information I know. And I've simplified it from hundreds of hours toe like six or seven. And I went through it. Me and Kathy with her over and over again to make sure this that I don't need this. This is too fluffy for me. This is perfect, right? So I've done it for you guys and then identify your biggest ambition killers and create a prevention plan. Because if you don't, they're gonna keep happening. I can give you the perfect action plan. But if you have things that keep holding you back that have always held you back and you're not addressing them or putting a prevention plan in place, they're going to keep happening consistently. So you got to make sure have that Michael Jordan mentality where it's like, Yeah, I had a bad week. You could even try it daily every night. I had a bad day. Let's focus on maximizing the next day. At least do it weekly because when you take care of your days, the weeks take care of themselves, which is cool. If you take care of your months, The years take care of themselves, right? Keep that in mind, create your one page plan and review it daily. Don't review a weekly and someone asked me. I was giving a talk. Couple days ago. Someone asked me, What if? After a couple of months, it's not motivating anymore? What do you think my answer was? Change it. Change it mind gets changed all the time. I looked at when I had from a while back, I was like, Wow, that's That's not as exciting anymore. I've accomplished these now this is more exciting to me. If I was looking at this one, I wouldn't be is fired up. But the new one I get more fired up because it's who I am now, not six months ago, right? Identify what is most important which we're gonna go through this, but for you, as far as freedom, money, autonomy, family adventure, travel, identify what's most important to you and start dedicating time to that like think about something that is important to you. But you're not dedicating time to. I want to dedicate my life to building world class people. I know people that have the perfect business, but the family life is struggling, right? So I want to make sure it's all concurrent.
Ratings and Reviews
Amazing amazing amazing! This course is for anyone and everyone who is looking to jump start not only their career, but their life. Extremely actionable steps throughout the entire course that are great for people who are just starting out or already have a successful business that they want to take to the next level. Many of the courses that I have taken over the years, I find myself just trying to quickly get through them to check it off the box. This course on the other hand, I rewound, shared, paused, thought about and then re-watched. I would have paid $1,000+ for this info. Please don't think twice about buying this course. Amazing job Peter! Highly recommended!!
I don't know Peter Voogd. I bought this class anyway because Six Months to Six Figures is a very good eye catching phrase. But when I started to see each module of this class everything Peter taught gave me a new perspective of what an entrepreneur should do in order to be really successful. Peter shared his teachings not only from his own personal experience but most of all from his heart. Peter you turned this dude into one of your disciple. I will highly recommend to every entrepreneur this class. It's only inspiring but practical and honestly true in every aspect of what Peter teaches. I wish I bought this class earlier and had known Peter Voogd when I started my business. But you know what? It is never too late to do things right! Peter stay healthy the world needs a good teacher and coach like you. Thank you and God bless you brother!
This was my first class at CreativeLive, and I loved it! This course doesn't only tell you how to increase your income, but it also elaborates on how to be a first-class person in EVERY area of your life. It helps you identify your strengths and top core values so that you can use them to achieve your goals. If you are an entrepreneur and wish to improve your business, this course is a MUST. Even if you don't have a clear business idea yet, Peter Voogd will help you organize your ideas and execute them like a CEO. Peter is by far one of the best motivational speakers I have ever heard. I will definitely come back to this course to make sure I am applying everything I learned in his videos.
Student Work