SEO - Website Technical Audit Fundamentals
Kelly Murphy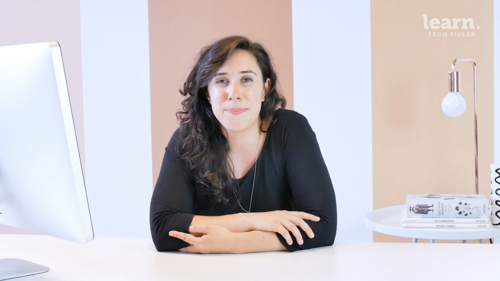 SEO - Website Technical Audit Fundamentals
Kelly Murphy
Class Description
AFTER THIS CLASS YOU'LL BE ABLE TO:
Perform expert keyword research.
Conduct a professional technical SEO audit of a website and make optimization suggestions.
Ensure that a site ranks high and occupies the maximum amount of real estate on the Search Engine Results Page.
Identify any errors or technical issues that prevent a site from ranking.
Guarantee a site's online credibility / domain authority using backlinks.
Diagnose any action that needs to be taken for XML sitemaps.
See that all important pages are on a secure protocol like HTTPS.
Get a general view of the overall crawl error landscapes, for example broken pages.
Identify duplicate content and rectify it with a canonical tag.
ABOUT KELLY'S CLASS:
Search Engine Optimization (SEO) is currently one of the most coveted skills in the marketplace and knowing how to perform technical SEO will give you a huge competitive advantage. Among the many components to this area of expertise, technical SEO is the foundation upon which all other tactics are built.
This class will guide you through the nuts and bolts of technical SEO from its purpose and value to its professional execution. You'll learn about sitemaps, robots.txt files, HTTPS, broken pages, duplicate content, and mobile friendliness. You will also learn about more content-focused aspects of SEO such as metadata and header tags, image optimization, schema, and social tags.
On completing this class, you will know exactly how to perform a full technical audit and ensure the highest chance of clicks and impressions for a site.
WHAT YOU WILL LEARN:
How to approach clients and create a successful freelance SEO business
A detailed background of SEO and description of its core components
Free resources that you can use to complete fundamental SEO tasks
How to assess your site's health and ensure that everything is working as it should
How to use Google Search Console to measure your site's search traffic
The exclusionary role that robots.txt files play in SEO
Learn the 5 most common types of status codes
How to optimize your metadata and header tags
How to work with responsive site designs with Google's Mobile Friendliness guidelines
WHO THIS CLASS IS FOR:
Marketing managers and reps needing to gain a solid handle on SEO
Anyone wanting to start a professional career in SEO
SEO specialists wanting to improve on their skills
Business and site owners wanting more organic traffic
Web programmers, designers, front end and full stack developers looking to diversify their skillset
All levels of experience
SOFTWARE USED:
Adobe Photoshop CC
ABOUT YOUR INSTRUCTORS:
Published author, SEO and digital marketing expert with 10+ years of experience. Kelly has worked with Fortune 500 and Big Four holding companies across strategy, insights, data, product and omnichannel marketing with a focus on SEO and website optimization. Worked With: Publicis Groupe, P&G, HPE, L'Oreal and Marc Jacobs.
Class Materials
19. Bonus Lesson - Site Speed Diagnostics and Optimization
Ratings and Reviews
Student Work