Sell Your First 1000 Books
Tim Grahl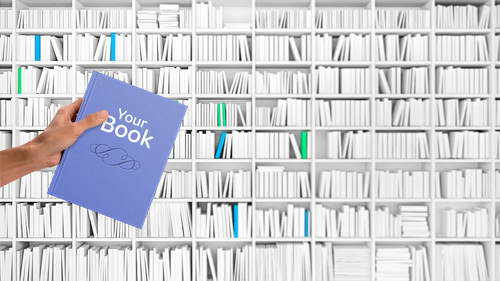 Sell Your First 1000 Books
Tim Grahl
Class Description
Self-publishing has turned authors and photographers into business owners. In this new era of publishing, you are your own startup and your book is your product. In this workshop, self-published author and book marketing expert Tim Grahl will teach you how to help your book find its audience.
Book sales depend not only on the quality of your work, but also on the strength of your marketing. You will learn how to develop a strategic outreach plan to engage your current audience and introduce yourself to the right new communities. Tim will also show you how to develop a reliable email list, use content to drive sales, and negotiate with publishers.
Whether you're publishing a novel or a coffee table book of lush images, Tim will give you the marketing playbook your talent deserves.
Class Materials
The Insiders Book Launch System
Tim Grahl Presentation Slides
How I Wrote the Book Links
Analytics Tracking Spreadsheet
Outreach Tracking Template
Workshop Companion Workbook
Ratings and Reviews
Loved it! A lot of great tips on what needs to be on your author page, even some helpful plugins for WordPress! Love the extras. Well worth it.
This was my very first Creativelive class and it was amazing! In short it's the course I wish I took before self-publishing my first book. It covers all the basics and highlights all the mistakes you're most likely to make as a first time author or a serial writer. Everything you need to know about selling and marketing your book is in here. I've been recommending it to everyone interested in writing a book! Thank you Tim Grahl for a brilliant course.
I've had the blessing of training directly with Tim Grahl and this class pulls all the basics together. Master these techniques and you've leveled up as professional writer. Why write a book and not get it to its readers? These are the tools that not only sell your book but get readers interested in reading YOUR book when they a million other choices. Worth the money.
Student Work