Screenwriting: The Art of the First Draft
Hal Ackerman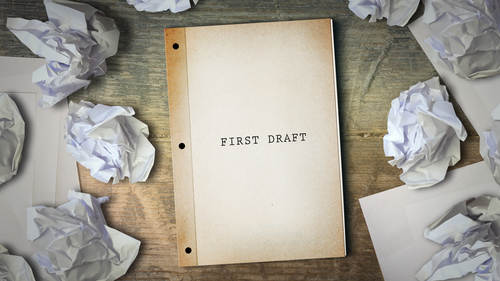 Screenwriting: The Art of the First Draft
Hal Ackerman
Class Description
The most overwhelming, yet critical step for the screenwriter is the first draft. Staring at a blank sheet of paper can induce "writers block" faster than any other challenge facing a screenwriter.
Screenwriting: The Art of the First Draft
will equip you with a roadmap for tackling your initial draft and guide you to the next steps on the scriptwriting journey. 
In this class,
Hal Ackerman
will teach you how to jumpstart the writing process and complete a written first draft of your screenplay. You'll learn how to:
Organize your ideas into scenes and acts
Approach character development and dialogue
Take next steps after the first draft is complete
Hal has been teaching screenwriting to students at UCLA since 1985. He has sold material to all the broadcast networks and authored well-known books on the art of screenplay writing and selling In this class, he'll offer actionable insights on developing your concepts and turning your ideas into a compelling and complete script.
Screenwriting: The Art of the First Draft
is your opportunity to learn how to conquer one of screenwriting's greatest challenges and get your ideas developed and down on paper. 
Check out our complete collection of filmmaking classes
here
. 
Class Materials
Resource Guide - Script Contests
Character and Writers Objective Diagrams
Ratings and Reviews
Hal Ackerman is the Man!!! Loved this course and will be watching it again. Mr. Ackerman is one of those people who truly wants to help you get better at your craft. He's encouraging yet realistic about what it takes to write a great screenplay. I highly recommend this interesting and helpful class.
After taking a number of other screenwriting courses, I can tell you that Hal Ackerman's course, The Art of the First Draft, is the BEST EVER!! His methodology of teaching is fantastic. He takes you on this journey from start to finish in a way that you WILL KNOW how to write a script by the time you finish this course. I liked how he used examples throughout his training to help you better understand screenwriting. If you really want to learn how to be a good screenwriter, then I would highly recommend taking Hal's course. You won't be disappointed.
I've read a lot of books on the subject and I've been to a few seminars. Hal Ackerman's class is genuinely one of the best and the most helpful classes I have experienced. What makes the class so great is that every concept has you putting pen to paper or fingers on keyboard right away. Ackerman really has tools that are called to be used. Thanks for the wonderful resource.
Student Work