Scratch DJ Academy presents: DJ Fundamentals
DJ Hapa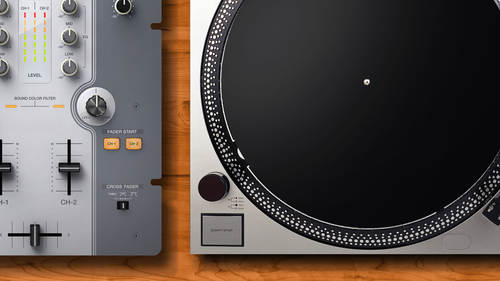 Scratch DJ Academy presents: DJ Fundamentals
DJ Hapa
Class Description
Learn how to DJ with DJ Hapa of Scratch DJ Academy. This class will set you up with everything you need to know to get your start as a DJ.
DJing is more than counting beats and waving your hands in the air, it is about skillfully bringing together songs to create an experience. In DJ Fundamentals you'll learn about the theory behind music and the basics of manual beatmatching and scratching. Hapa will introduce you to the gear essential to a DJ set including hardware, software and the functions and features to look for. You'll learn about breaking down music and analyzing arrangement – skills you can use for DJing and producing remixes or original work.
If you are brand new to DJing or you've been at it for a while, this course will give you a solid foundation you can build on no matter which genre or style you prefer.
Ratings and Reviews
Caught this course on free stream day, and was totally impressed! DJ Hapa is so good at explaining things, in an easy and clear way! Great attitude and energy too! Really like his teaching style! I learned so much from catching what I did of this that day, and I'm not even a DJ! Lots of respect now for the Art of DJ'ing! Wow. Thank you! Look fwd to following you and maybe even dabbling into some of this myself now :) Great course loaded with golden nuggets for learning the craft!
I've always wanted to be a DJ and dabbled with gear and software since I was a kid. But as a result I never got really good at it. So I finally decided to give the subject it's proper respect and study it. Boy am I glad I did. This guy is a terrific instructor. Just enough theory to give you a solid foundation, just enough practice to get you to work on your skills. I'm half way through the material and I'm loving every minute of it. I learned in one video more than I had learned my entire life watching random YouTube videos and talking to others. I would definitely recommend it to any DJ, new or experienced that want to get their fundamentals down cold.
It's great to learn from a master such as DJ Hapa, the course content is the perfect blend of comprehensive content and practical demonstrations. I've learnt a wealth of valuable information! Thank you Creativelive and DJ Hapa for an excellent course
Student Work
Related Classes
Electronic Music Production