Scrapbook Your Story
Lain Ehmann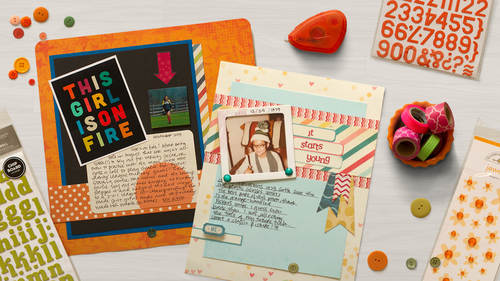 Scrapbook Your Story
Lain Ehmann
Class Description
Scrapbooking is a powerful way to preserve memories, but the process can often feel like a time-consuming chore, rather than a chance to tell your unique story. If you're unsure where to start or held back by your inner perfectionist, this two-day course will teach you everything you need to know about creating scrapbooks that fully, creatively document your authentic life.
Scrapbooking expert Lain Ehmann will help you understand how to focus on storytelling rather than perfection when you scrapbook. Lain will cover ways to discover your own motivations for memory-keeping and match those motivations with the scrapbooking process that works for you. You'll learn about creating beautiful, meaningful layouts that you and your family will cherish. Lain will also cover alternative methods of scrapbooking -- from working with pre-made kits to preserving memories digitally and much more. By the end of this class, you'll love your layouts - and your memories - more.
Class Materials
Scrapbooking Starter Pack
Ratings and Reviews
I have so many old photos and articles and concert tickets and... STUFF... just sitting in boxes. I love this class because it not only inspired me to finally compile those pieces of my history into a lovely story to look back on, but gave me the permission to start without the pressure of "perfection." LOVE.
Student Work