Quick Selection Tips
Ben Willmore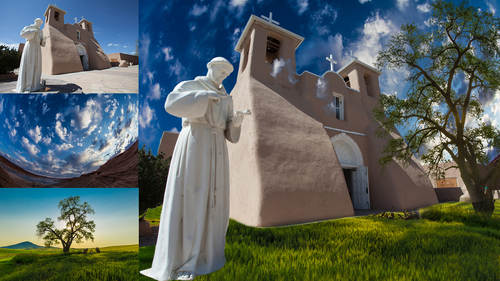 Quick Selection Tips
Ben Willmore
Class Description
Learn how to take advantage of Photoshop's powerful Selection tools and take your image editing skills to the next level.
Join Ben Willmore and explore everything you need to know to quickly select complex objects and refine selections in seconds. You'll learn how to remove complex backgrounds (like trees and other naturescapes), precisely select smoke, and work with translucent objects. You'll leave this course ready to make much more effective selections.
Software Used: Adobe Photoshop CC 2014.2.2

Class Materials
Ben Willmore - Quick Selection Tips - Reference Guide.pdf
Ratings and Reviews
I love learning from Ben Willmore! He has such a friendly, casual style I just love watching him in action. But he never wastes my time, he attacks his topic forcefully, stays focused on his teaching, and I have learned so much watching his videos. Ben is terrific and I strongly recommend this and his other courses on CreativeLive.
Excellent class! Ben has a very clear presentation style so it's easy to follow along. I appreciate seeing the diverse approaches to selections, and some creative uses as well. Thanks so much!
I am a beginner in PS. I had been struggling with it for about 6 months until I took Ben Willmore's Photoshop 101. I have had many "aha" moments, but still learning. I decided to get "Quick Selections" because I was looking for shortcuts and quicker ways to process my photography. I am only half way through the course and it has already paid for itself in time that it will save me. It has also opened my eyes to greater possibilities in editing. Ben Willmore is an excellent instructor. His style is laid back, but thorough.
Student Work