Studio Lighting
Zack Arias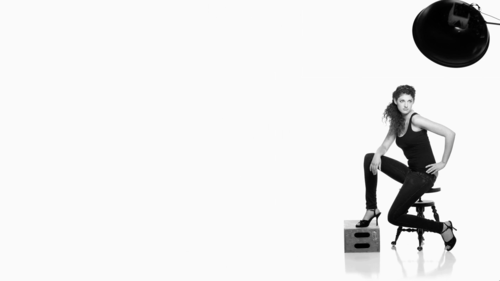 Studio Lighting
Zack Arias
Class Description
If you're new to studio photography, or even if you've been doing indoor shoots for a while, studio lighting can be a real challenge. The sheer amount of gear required and the inherent complexity of the equipment mean that there are always lots of variables—and lots of ways to make mistakes!
This weekend-long course taught by renowned music, editorial and advertising photographer Zach Arias breaks down the technicalities of studio lighting into manageable chunks so you can get a handle on what you need to do in almost any studio situation.
Zach will cover a wide variety of topics, from how to build a studio to shutter and aperture settings to posing groups. By the end of this in-depth course, you'll have the skills to tackle any type of indoor shoot, whether it's in a huge warehouse or your spare bedroom.
In this class, you'll learn how to:
Build your studio and buy the right gear for the right price.
Create and shoot on a white seamless backdrop.
Set your ISO, shutter speed and aperture.
Understand depth of field and shooting groups.
Do head shots with a beauty dish.
Use all sorts of flashes, including strobes and hot shoe flashes, as well as modifiers.
Handle multiple shoots at once.
Ratings and Reviews
Zack - you're the man inside all of the studio classes !!! I've seen a lot of teachers, which are doing studio classes, but you do this on a very lively manner. I've never seen sudio classes like you do ;-) At fist I like your kind of "Cheap Shots" ... you take great images with a kind of inexpensive gear - especially the one light stories. Most of the other photographers are teaching classes by using a lot of light - you can fix the same shots with only one light *thumbs up*. By my selfe i'm teaching "low budget" stuff, but many people are going the other way ... don't know why. Even the available light is the most powerfull light you can work with. Also my theory fits with your "one light" kind of take this shot. Many people should think about your style of photography and related back to the beginning of photography (Adams, Feininger, ...) ;-) Keep on teaching/living your kind of photography - it's worth it - this class is worth all the money ... and much more !!! Martin (http://photoakademie.eu)
I'm an alum of both the OneLight DVD and Zack's OneLight in-person class. I pre-purchased this course because I knew it would be amazing. I was a bit worried that there would be overlap from his other course offerings but was pleasantly surprised. I tell every photographer that I meet about Zack, his classes and the wealth of knowledge up for grabs on his blog. If you have never shot in a studio or if you are seasoned pro, I guarantee you'll get more than your money's worth out of this course. Zack's work pays his bills, not the equipment companies. Therefore, he can be up front about his likes and dislikes. Zack also doesn't screw around with people, he's the real deal and tells it like it is. Mark my word, buy this class and get the best ROI of anything else you'll buy this year. Zack has the natural gift of teaching. You'll quickly realize that it's not about the latest and greatest gear, it's about your client's needs and knowing how to find solutions with what you've got. Enjoy.
Excellent class and worth every single penny! I have always been a big fan of Zack both in regards to his quality of work and skill set and who he is as a person. You can watch all the Youtube video tutorials in the world and you will gain some good knowledge, however many are holding back some information they do not want you to know about. This class has taught me so much about lighting where I feel much more confident with the technical side and can focus more on the creative side. Well worth your investment!
Student Work