Pricing and Sales for Photographers
Julia Kelleher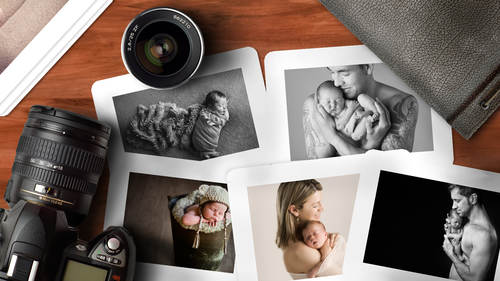 Pricing and Sales for Photographers
Julia Kelleher
Class Description
In order to make money as a photographer, you have to know how to price, package, and sell your work. In this 3-day course, small business owner and award-winning photographer Julia Kelleher will teach you how to create a strategic sales system — without relying on over-the-top, hard-selling sales techniques.
Julia will help you identify new product and sales opportunities, including the importance of in-person and projection sales. You will learn powerful selling techniques by watching Julia conduct an actual sales session live, right before your eyes. Julia will also give you a comprehensive pricing overview — including how to create packages that encourage your customers to spend more purely by adding the right value.
By the end of this course, you will know how to predict your sales averages, forecast growth, and go from thinking about the next single sale to thinking about the next year of sales.
Class Materials
Complete Vendor Marketing Bundle
Julia's Studio Resource List
6Ps of Selling - Get Started Kit
Ratings and Reviews
This was the first class I have ever purchased from CreativeLive in the 6 months I've had it and watched as I could. With a toddler and six yr old on top of a hubby serving overseas I was attempting to watch ten minutes of this when my toddler just wasn't allowing me to watch haha. After just a few minutes I had already told myself if that had happened it would be okay because I was won over already. I knew I not only needed to buy this because there was no other way I could watch it, but it was something I knew would be the BEST investment EVER! Pricing & Sales has been something even my amazing photography group has kept somewhat hush hush and I was dreading the $150-200 for a course in person not knowing if it'd have everything I needed and let's face it, I do this part-time and my husband is military so we didn't have much to throw in the way of me learning more since I'm obviously already upside down with my 'business' haha. This has been so incredibly worth it and if there were ever a course I would buy and recommend to anyone ever again it would be this one. You are so amazingly smart and talented Julia and if CreativeLive had not done this webinar I would have never learned about you this way and learned such valuable information that I cannot wait to implement in my business. Also for any moms wondering, it's worth the cost not just to pause and continue with munchkins throughout the day but it is the best thing you can buy that has so many different tips and ideas to help save your business from becoming a hobby again which mine was about to haha. Thank you so much again for this!!!
Okay, I've finally watched this course all the way through and can review it. I wasn't able to watch the live broadcast but the topic was one that I really wanted to learn more about so I decided to purchase it without watching. I will be watching it again as there are great nuggets of information. Julia presents some wonderful insights about the art and psychology of pricing, how to deal with difficult clients and even a bit of in person sales. I liked Julia's take on how she packages her products so that she can reach and beat her sales goal. Those were all great tips! For the most part I liked this course but I wish a few things had been done differently. Because I am not a newborn photographer, and this wasn't a newborn class, it wasn't useful to me to see a newborn shoot - even though I know the point of that was to show how Julia plants the seed of the sale. But I feel that time could have been better spent demonstrating a pre-session consultation and what to discuss with clients, how to overcome objections, etc. The pre-session consultation is a big part of the pricing and sales process but I felt like it was glossed over. Julia talked a bit about how she has clients fill out a form on her website after the consultation to reinforce what she's explained to them. These are all things I would have liked more in-depth information on because they are crucial to the sales process. The in person sales session also went pretty fast - the couple was super quiet so I guess that made things much easier. The materials that came with the course have a lot more to do with marketing your studio through displays and gift certificates. They are beautiful templates - but again, I purchased this class to learn sales and pricing and would have really hoped to see materials related to the sales or pricing process - her client questionnaire, responses to common objections, her list of studio policies as it relates to sales, usage of images, etc. Also, one of the items in the bundle requires signing up for her email list. I don't mind - I just don't expect to do that if I bought a course that should have those materials included. That's my take on the good an the bad - just my opinion.
Seriously? Where to start! I stumbled upon this, my first CreativeLIVE course, and ended up purchasing it I loved it so much and know it will provide not only great tips as I restructure some of my own business, but also endless inspiration for taking things to the next level. Gratitude ABOUNDS for Julia's candor, adorable personality, humility and willingness to share the "tough" lessons, as well as her unbridled passion and respect for the business of photography... On a more personal note, she introduced me to the concept of separating our inner critic from ourselves and calling him "George." Pure brilliance. Hands down THE best life skills tool I've ever heard in a photography workshop!! THANK YOU, Julia and CreativeLive!!
Student Work