Entrepreneurship & Presenting Your Best Self Online
T.A. McCann, Jenni Hogan, Thig Gishuru, Chase Jarvis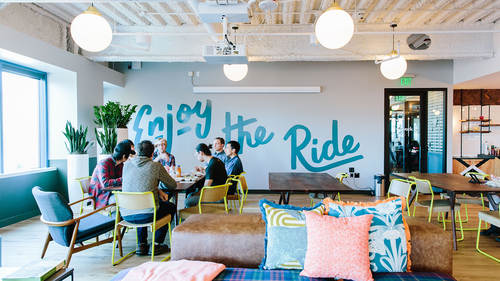 Entrepreneurship & Presenting Your Best Self Online
T.A. McCann, Jenni Hogan, Thig Gishuru, Chase Jarvis
Lessons
Class Description
Seattle has rapidly grown into one of the nation's hottest cities for entrepreneurs to build their businesses. In this panel discussion featuring
Chase Jarvis
and three top entrepreneurs, including an Emmy award-winning journalist, creative director, and serial entrepreneur, you'll hear how they've built brands and get their best tips for standing out from the crowd online. 

These four successful creatives have a wealth of experience building brands in the digital world. Here's who you'll be hearing from:


T.A. McCann is a serial entrepreneur that has founded six companies including Rival IQ and Gist. He's worked at Blackberry, Microsoft, and is an active angel investor and board member in companies like CreativeLive, Assi.st, Inkwell Media, Guidant, and Full Contact. Prior to startups, McCann spent many years as a professional sailor, winning the America's Cup and completing the Whitbread round-the-world race.

Jenni Hogan is an Emmy award-winning journalist turned entrepreneur. She's the co-founder and Chief Strategy Officer at Tagboard and founder of TVinteract. She helps lead innovative projects with companies like Snapchat, Facebook, Twitter, Hearst, Tegna Broadcasting, the NCAA and the Seahawks. Entrepreneur Magazine named her one of the most creative people in business, in their April 2015 issue. Hogan is also a dual NCAA National Rowing Champion where she helped lead the University of Washington to two titles as captain.

Thig Gishuru is an entrepreneur, hip-hop artist, and creative director at Selany, a fashion brand that creates simplistic unisex clothing and accessories for millennials. He's worked as a creative strategist with Nordstrom, Fred Hutch, and more. 

Join us for a knockout panel discussion with this group of accomplished entrepreneurs.
Ratings and Reviews
This was fantastic! My takeways were "Impact, Inspire, & Inform," 5, 3, 2 rule, don't compare your real life with the highlight reel of those on social, and mentorship is a two-way street. I loved the panelists! Such incredible people! It was really cool hearing their stories, and experiences. Thank you!
Everyone here was super passionate, transparent and real. I really enjoyed this class and enjoy seeing Chase interview awesome people.
Excellent materail and great inspiration!
Student Work