Build Your Influence, Build Your Business
Shari Alexander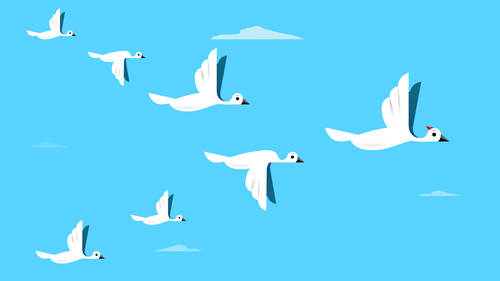 Build Your Influence, Build Your Business
Shari Alexander
Class Description
Learn the art and science of influence from Sharí Alexander. In Build Your Influence, Build Your Business, you'll learn observation and communication techniques that will make you more persuasive and influential, in work and in life.
Influence is not coercion or manipulation – it is skillful communication that conveys ideas and elicits action in the most effective way possible. In this class, you'll learn conversational persuasive techniques that forge strong business connections that are essential for persuasive communication. Sharí will help you develop effective ways to assert your authority and ensure you are heard and understood without losing the admiration and respect of your listeners. You'll learn eye opening observational techniques that will help you decode influential signals that you have missed in the past. Then, she will walk you through the essential influential process that will help you close more deals, motivate groups, and build stronger relationships. Sharí will also help you hone your observation skills and more accurately read and assess others.
Watch Build Your Influence, Build Your Business and forever change the way you communicate.
Class Materials
Shari Alexander - Bonus Materials for Purchase.pdf
Shari Alexander - Bonus Materials for RSVP.pdf
Ratings and Reviews
The course is really great! Shari does an excellent job expressing some of the complexities by providing examples. Super knowledgeable, articulate and her presentation is very interesting. If you are using the Creative live "live, on air" while watching this, the ads for creative live are really distracting. I used to watch a lot of the courses by RSVPing and investing my time to watch the presenters in its entirety (the benefit of RSVP'ing and being a user) but the ads have gotten worse and actually skip to various parts of the presentation and you lose out on some of the content. I assume this is to encourage buying the course but makes it so difficult to follow and be engaged.
I was not prepared for all the wonderful information that was taught. It has helped me in business and then a surprise... helped me with family as well. Fantastic class. Love Shari! Roxanne
I've just learned some fantastic new skills from Shari! I took copious notes - some informational but mostly tactics and strategies that are packaged and ready for application. This course is well worth the time and more than worth the money!
Student Work