Post-Processing for Outdoor and Travel Photographers
Ben Willmore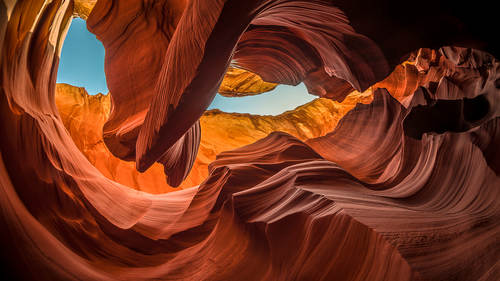 Post-Processing for Outdoor and Travel Photographers
Ben Willmore
Class Description
It's time to make the images you capture as you travel or explore the great outdoors even more jaw-dropping. Join photographer and image editing expert Ben Willmore to explore the Lightroom and Photoshop tools that will optimize your images to really make them shine while keeping them easy to find and organized.
In this course, you'll master the post-production process every travel and outdoor photographer needs to know. From panorama stitching to HDR to fixing distortion in architectural images, you'll dive deep into the editing tasks best performed in Photoshop. You'll adjust and optimize your images – even if they're overexposed, underexposed, or have color or contrast issues. You'll also learn how to organize your images with Lightroom make them easy to find by location taken, subject, or date. Ben will cover specific tips on uploading and organizing while you are still on the road that will save you time and make things easy when it is time to edit. You'll also develop an editing workflow that helps you retouch quickly and efficiently.
If you're ready to spend more time outdoors taking stunning photos and less time stuck indoors processing (or finding!) them, this is the course for you.
Software Used: Adobe Photoshop CC 14.2

Class Materials
Post Processing Practice Files
Ratings and Reviews
After catching parts of each of the three days, I knew that I would need to have access to this wealth of information. What is great about the program is the ability to stop and go back over something that is not fully understood...and be able to do that until confident enough to move on. I saw no "fluff" in the course, just great information imparted with a style that is makes it easy to understand. CreativeLive scored a big hit with this course! The bonus material is SO valuable, especially the presets. That saves an enormous amount of time for me. My appreciation of the power behind the software is becoming ever clearer. Thanks, Ben, for another outstanding presentation!
Shannon Beelman Photography
Ben has been amazing! He is a wealth of information on organizing images as well as great tips to make your travel images pop just a little more. I came into this class feeling like I had a good handle on lightroom and have come out with a better understanding of the power of the software to make artistic life easier. He covers tips, tricks and little known options that help make workflow smother. I have sat here watching as much of the free broadcast as I can and in this last week I have gotten control over years of images in my lightroom. This is one I know I will be buying soon.
Great class! Somehow, it was enjoyable not having Ben default to "curves for everything"! I don't think the title for this course did it justice, tho. This class was 90% Light Room and 10% Photoshop. I was very happy to discover that dynamic and equally as happy to purchase this course! If you are new to Light Room, this class is a MUST. Creative Live offers several LR classes but this is the one to own. Ben is working on his new book about Light Room Mastery - can't wait! In the meanwhile, I'll be watching Ben's thorough approach to LR in this video. So, don't let the title throw you a curve ball, if you are new to Light Room or a seasoned user, there's plenty of great information - delivered as only Ben can! Thanks CL for this great class!
Student Work