Photoshop and Lightroom Creative Cloud Additions in 2015
Ben Willmore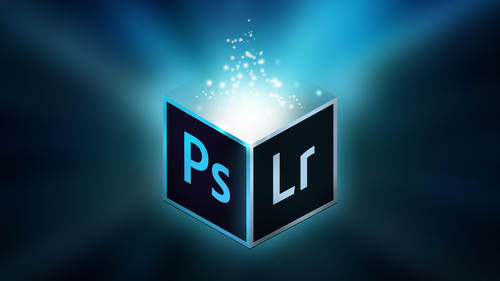 Photoshop and Lightroom Creative Cloud Additions in 2015
Ben Willmore
Class Description
Technology is always evolving - make sure you keep pace with it. Join Ben Willmore for Photoshop and Lightroom Creative Cloud Additions and get up to speed on 2015 updates from Adobe.
In this comprehensive class, you'll learn about all of the changes Adobe made in 2015 and how to integrate them into your daily workflow. You'll learn about:
Raw high dynamic range
HDR + raw panoramas
Dehaze Adjustments
Retouching tool changes
Face Detection and Recognition
Blur Gallery changes
Rendering trees and flames
Local adjustment additions
Radial and gradient brushes
Hidden and hard to find additions
If you've watched any of Ben's previous courses, this will be a great way to update your knowledge and ensure you know about all the latest features.
2015 has been a big year of updates from Adobe for the Creative Cloud, so get up-to-date on those changes in Photoshop and Lightroom Creative Cloud Additions with Ben Willmore.
Software Used: Adobe Photoshop CC 2015, Adobe Lightroom CC 2015.1

Class Materials
Ben Willmore - Class Handbook.pdf
Ben Willlmore - LayerComps Example.tif
Ben Willmore - Lightroon Dehaze Preset Pack.zip
Ben Willmore - DeHaze Preset Pack Quick Start Guide.pdf
Ratings and Reviews
Got to "know" Ben during Photoshop Week and a few other courses. He has consistently been one of my favorite Photoshop instructors. He is extremely easy to follow, stays on point without being cold or boring, and is immensely knowledgeable on just about everything Photoshop. He does not disappoint in this fantastic in-depth review of some great new features in PhotoShop and Lightroom CC 2015 ... there are some real hidden gems in there for you. Ben polishes them up and serves them to you with extra info, insight, and pertinent examples. He goes the extra mile to answer questions and delve into related subjects without going off the rails. GREAT, GREAT course. Thanks Ben, and Creative Live! -Tim K.
I just purchased this course today and it's wonderful. Ben is one of the best Photoshop instructors I've encountered. I had purchased the complete Mastery course and this one is a welcome addition since it covers new features. Even though Photoshop and Lightroom will continue to evolve, the basic techniques and tools used are basically the same, so I find myself going back to the mastery course if I hit a bump along the way. Ben's knowledge is second to none, but his true gift is the ability to transmit all that knowledge in bite size and understandable portions that are never boring. Someday I will have the privilege to know him personally, in the meantime I will continue to buy his courses as they come out. Such a wealth of information. Thanks Ben and CreativeLive!
Ben is a wealth of knowledge and covers the material beautifully. Highly recommend his workshops to others!
Student Work