Photographing Food With Intention
Melina Hammer, Kenna Klosterman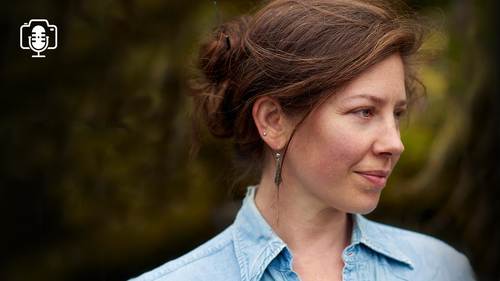 Photographing Food With Intention
Melina Hammer, Kenna Klosterman
Lessons
Class Description
WE ARE PHOTOGRAPHERS PODCAST:
Our weekly audio podcast We Are Photographers brings you true stories from behind the lens and behind the lives of your favorite photographers, filmmakers, and creative industry game-changers. From their struggles to their wins, host Kenna Klosterman discovers the real human stories about why they do what they do.
Listen to this and other audio episodes on our audio Podcast page.
ABOUT THIS EPISODE:
Melina Hammer is an award-winning food photographer, book author, stylist, chef, and mastermind behind Catbird Cottage. After years working with the New York Times, Eating Well, Blue Apron, and others, she now curates and prepares seasonal menus for guests at the destination bed & breakfast she runs with her husband, located in New York's Hudson Valley. At the Catbird, she grows an heirloom kitchen garden and forages wild foods, curating of-the-moment seasonal menus for guests. Her first cookbook, KID CHEF is an Amazon bestseller, and she is working on her new cookbook due out spring 2022.
ABOUT MELINA:
In this episode, Melina shares her extensive process of writing a cookbook including framing the narrative, creating the recipes, styling, cooking, testing, and photographing. Hear about her first career as a metalsmith and evolution into food photography. Melina gives you tips on transforming foods that aren't naturally visually appealing into gorgeous drool-worthy images that will make your audience hungry. Explore her early experiences working with the NYTimes, learning by doing in a trial-by-fire way. We dive into trusting both the creative and entrepreneurial process in this conversation that will leave you inspired.
Ratings and Reviews
Student Work