The Photographer's Guide to SEO and Online Marketing
Lawrence Chan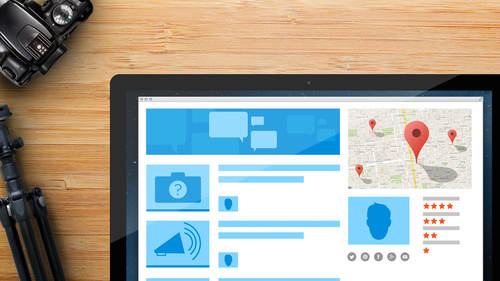 The Photographer's Guide to SEO and Online Marketing
Lawrence Chan
Class Description

In today's competitive photography market, taking amazing photos is only half of your business — savvy online marketing skills are essential, too. Join Lawrence Chan for an exploration of the marketing skills every photographer needs to thrive and survive.
During this course, you'll learn how to create a marketing plan that's so well-suited to your clients that upselling comes easily. Focusing on a combination of social media, word-of-mouth marketing and search engine optimization (SEO), you'll develop strategies to attract the right client at the right time. You'll explore planning and sharing blog content that will attract and motivate your target client base. You'll also crack the Google code and learn how to use SEO as a networking tool.
Whether you're a new photographer attracting your first paying clients or a well-established photography studio, this course will help you grow your network, re-energize your marketing strategies, and take your profits to new levels. 
Ratings and Reviews
Lawrence has done a great job in trying to simplify SEO and marketing in such a short course. He's obviously a clever and well clued up guy, and he comes across well if a little nervous and bumbling at times. The course itself felt quite fragmented over the first day. At times I almost felt like we were going through a business studies book, but in a disjointed way not knowing what direction we'd go next. Having said that the course is worth watching as there are a few nuggets of gold in there and it's a great general overview of both marketing and SEO which is an incredibly deep topic. There were a few questionable area for me over both days, but I've studied SEO reasonably well, for example he told a viewer to keep her old site and not move to a new domain as she'd lose all page rank. In actual fact the lady could quite easily move from one domain to another, and using a 301 permanent redirect she could transfer between 90-99% of her old pages link juice (ranking power). I understand going through deeper areas like this might have put fear in some people, but I think a few areas could have been better presented or explained. Would I recommend this course, yes I would. Although I saw faults in it, the amount of information on offer is pretty extensive and will help most photographers who run their own websites. SEO can go so much further than has been explained here, but for most small businesses this will be a great starting block to getting your business out there and ranking higher than you ever did before! Note to all: Anyone using wordpress please make sure you get it hosted on a decent host. After hosting my wordpress site on bluehost, and getting incredibly slow load times, I researched extensively to find out that the host plays a really important part in this area and going cheap isn't a great option. If your pages load slow you run the risk of losing a lot of potential customers and hits, so do yourself a favour and pay a little more for a decent host.
I have been looking for a course like this to learn more about Online Marketing and SEO and randomly came across this course playing live. I usually decide within the first 5 minutes whether I want to continue learning, and Lawrence Chan definitely had me hooked. I wanted to continue watching his engaging presentation and listen to what he had to say. His quirky and nervous disposition was handled well as he broke into a smile or laughter from time to time, which made him funny yet relatable. Like everyone else, I was impressed by his thorough knowledge of Online Marketing and liked the examples he gave as he progressed with the course. Hopefully Lawrence Chan can be featured in Creative Live again!
Brilliant ! Great content, well organized, practicable, understandable. I felt like I had a good handle on SEO and really thought I'd be getting a refresher. I am amazed at the new things I learned. Great resource that I'll go back to often. Well done!
Student Work