Optimize, Automate, and Outsource Your Business
Ari Meisel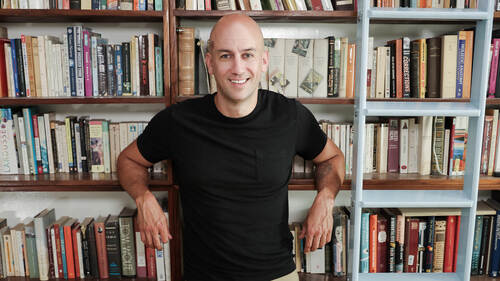 Optimize, Automate, and Outsource Your Business
Ari Meisel
Class Description
AFTER THIS CLASS YOU'LL BE ABLE TO:
Refresh how you approach your business with the OAO framework
Hire the right people at the right times for your business
Reach new heights on your business growth chart – look at you grow!
When you should (and when you should not) outsource tasks
Construct a fool-proof process for your team
ABOUT ARI'S CLASS:
You have too many plates spinning.
And your time and talents are too important to not be used at maximum efficiency. You already have the skills and drive to make your business amazing, let's maximize them by streamlining your work processes with invaluable office-grind hacks from Ari Meisel.
With Ari's framework, you'll learn how to optimize your efforts, outsource tasks, and find lost margin by simplifying your workload all while growing your business.
It takes a lot to do what you do. Let Ari Meisel help you balance your workflow. Apply his framework and banish broken plates from your business.
WHO THIS CLASS IS FOR:
Focused business leaders who need simple, yet effective workflow guidance
Growing businesses who need some tips to streamline their demanding schedules
Professionals who know their business can reach more people if given the right tools
ABOUT YOUR INSTRUCTOR:
Ari Meisel is one of the world's foremost speakers, authors, and thinkers when it comes to productivity and efficiency. He founded Less Doing to help founders become more replaceable while empowering their teams to thrive unconditionally. 
Class Materials
6 Levels of Delegation Worksheet
Ratings and Reviews
Excellent real world solutions to problems that entrepreneurs encounter. This will truly save time to be used in other areas of life and improve business processes.
Student Work