Nikon D7000 Fast Start
John Greengo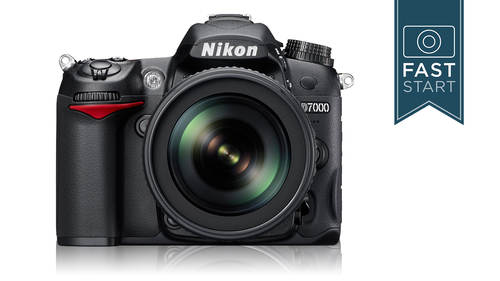 Nikon D7000 Fast Start
John Greengo
Class Description
Join John Greengo for an in-depth step-by-step tour of the Nikon® D7000. With a hands-on introduction to your camera's operations, detailed instructions on how all the menus work, and easy tips on how to shoot great photos with this specific camera model.
Ratings and Reviews
First off, John is a great teacher who is easy to follow and he gets the information across in a way I can relate to. I loved his Fundamentals course, it was a great refresher for me. This course covers the plethora of features found on the new D7000. They are covered in a logical sequence covering each button, menu selection or setting found on the camera. However, I was a bit disappointed in that this course seemed more like a video manual than a how-to for setting up this camera AND WHY. I'm a competent amateur and I understand how to set up my camera. I guess I was looking more for a WHY one would choose this setting over that one. For example: focus tracking has 5 settings, long to short. I was looking for some insight on how to utilize this feature best. Or when to change the AE-L button for different situations. I think I was expecting too much from this course for setting up this amazing camera. Perhaps they will add another chapter at a later date explaining the WHY when choosing one setting over another. Overall though this course will help beginners grasp the multitude of settings and features available on the D7000, especially if you're not into reading the manual or have difficulty understanding one.
Instructor FABULOUS! Course materials COMPLETE. I went into photography (hobby) after retiring. Automotive marketing exec. Retired bicycle, sailboat, motocross, and sports car racer. A benign hobby...No Way. So I bought a Nikon D7000 (used)(, put together rather too full equip ($$$), and then found Greengo. Learned all about the Nikon and now do photo essays of the automotive industry...just for fun. Sign up for Creative Live before they got filled up. Don't wait. Oh yes...not getting paid for the endorsement!!!!! It's the real thing. Peter.
Really good class. Best thing is that I can go back and review the information. John is an excellent teacher. I've had my 7000 for a couple of years but now I have a much better idea of how to use it.
Student Work