Presentation of Photos to Families
Kelly Brown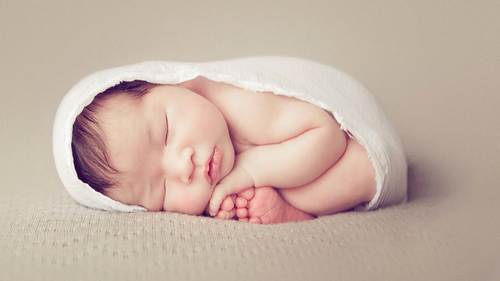 Presentation of Photos to Families
Kelly Brown
Lesson Info
24. Presentation of Photos to Families
Watch Kelly present her photos to the families and see their excited reactions.
Lesson Info
Presentation of Photos to Families
We were able to just pull one image, very quickly, obviously, I've been in here shooting, so I was lucky enough to have the help by a very special man, John, and edit some photos very quickly so we could show you something that we captured in the last couple of days. Obviously, you'll have more images coming a little bit later on, when I get home in Australia. But for now, we wanted to show you an image that I was able to take that, yeah, it's pretty special. I'm going to move back so you can see. ♫ Little boy when you speak ♫ I can't help but kiss your cheeks ♫ I love the way you grab my hands ♫ Tell me all about your plans ♫ Rocket high comets fly ♫ You and I could hitch a ride ♫ And fly away to Neverland ♫ Give our best to Peter Pan ♫ When you reach for the stars ♫ Don't forget who you are ♫ And please don't turn around ♫ And grow up way too fast ♫ See the sand in my grasp ♫ From the first to the last ♫ Every grain becomes a memory of the past ♫ Oh life's an hourglass ♫ Life's an ho...
urglass ♫ Stories read prayer is said ♫ Close your eyes sleepyhead ♫ When angels linger in your dreams ♫ And hold you in their feather wings ♫ Just like you I was small ♫ Not that long ago at all ♫ I wish you all the happiness ♫ God gives freely if you ask ♫ When you reach for the stars ♫ Don't forget who you are (audience applauds) Oh, I can't wait to get home and edit them now. They look pretty good, don't they? They look awesome. So I can't wait to send those out to you. Thank you very much for coming and helping me do this, create this amazing workshop so so many people out there can learn, and learn how to not only have confidence in themselves and what they do, but to learn how to do this craft so safely. Because it's so important when you're working with these tiny little babies that we understand them and we're not gonna put them into any risk. You know, we have no control over how many people come into our industry, and how oversaturated people say that it is. But if we can put enough education out there and enough support to new photographers that can't afford to go to these really large, expensive workshops, then it's only gonna make our industry better. So we need to work together and make sure that newborn photography is done safely and properly and with confidence. So I just want to, people are asking online about that song, which is such a beautiful song, and everyone, that is Mindy Gledhill, who is a Triple Scoop music artist who in fact, was on Creative Live, and did life performances when we were down in Las Vegas for the Sue Bryce kick-off, 28 days kick-off, so Mindy is a beautiful, beautiful artist. Check out her work on Triple Scoop. So thank you again to Triple Scoop for letting us use that song. And I just wanted to read off some of the comments that are coming through online, Kelly, and people's reactions to seeing this slide show, and then we would love to hear from some of our parents as well. Studio To Smile says we are mesmerized and crying. So much adorableness in one room. Beautiful reveal. I have Brenda Barker saying wow, she created a whole new portfolio in three days. Gorgeous, beautiful. Yeah, truly amazing, so Pretty great. So, I would love to know, and this is actually a question that's coming in from Kings Photo. If you could say, and I'm not sure who we were gonna start with, with regard to the parents, but if you could say one thing, only one thing, to Kelly about this experience, or about what these images mean to you, what would that be? And I ask you this sort of in for us photographers, newborn photographers, what is it that we are, that we are trying to give you? The truth, I have one word for it. It's just a memory. I think, as looking back, I wish I had done it with Alexander. Now I have one of my two boys, and it's just amazing. Thank you. You make me cry. Well, and I do, a very special note about when you photographed the two of them. Was later, you let us know that that was the very first time that your older son had actually, was it, had held the baby? And that was just phenomenal to have captured, for Kelly to have captured that moment. And yes. Don't think you have forever. Any other comments about that one word that summarizes it all, the value, the power of it all? It was really wonderful to have something so calming and comforting and simple and just easy to do. 'Cause I'm sure that every mother out there remembers that labor and delivery is anything but easy and simple and calming. And so sort of being able to come into this space, and being walked through everything, and sort of, as much as our newborns, we're having our hands held as well. And made to feel really safe and comfortable and like, we couldn't, we couldn't screw it up because you were going to make it really easy for us. That was really nice. Thank you. Did anybody have a really surprising experience? Was it different than what you thought? Or, what did you come away with that you really were surprised about from the experience of having your newborn baby photographed? I was amazed at the number of emotions, but also, sorry, my parents were able to watch from Arizona, Oh, wow. And my father wasn't able to be here for the birth, so he thanks you, very much. That's beautiful. Trudy, can we get some tissues? Thank you. So many additional amazing benefits of us all being here that we wouldn't even know. Yeah, and similarly, same idea. Most people wouldn't have the newborn photography experience broadcast live on the Internet, but that's what those photos can be. That's what they represent, and the ability to share that with your family, your loved ones who don't live right here and couldn't be there. That's, that's part of the power. Definitely. What do you see in terms of what these images will mean to you in 20 years? Oh, pass the microphone. Well I, this is such a precious time, and having had children before, you can't ever go back to this time, and we're all so busy, and overwhelmed after just having a baby, sometimes we don't take time to really capture the moment. And so I think the memories are gonna mean more, not just for us, but for our baby when she gets to see what she was like. And you captured her so beautifully. This is nothing like the hospital pictures we have. So I think we're just gonna be so thankful to have these. We really appreciate that. Thank you. We have a question that's coming in from the Internet that is from Effie. Was it easy for you to give your baby to a stranger to handle the baby? Could you sense Kelly's confidence or again, what is it that as newborn photographers we can relay to you to show that confidence? Kelly has a really, you have an ease with the children that you can sense, just being in the room with you. And so from the moment we saw you, we knew that our child was in good hands, and that means a lot, so thank you. I wasn't sure what to expect coming in here, but the minute we walked into the building, like someone said it before, it was really peaceful. And you walk into the studio, and all these babies around here, nobody's crying. They're getting propped up in all different positions, and it was just absolutely fabulous. Thank you. Kelly, for you, what are, you're a mom as well, what, did you have photographs of your babies that you took yourself, or that somebody else took? I actually did pay someone to photograph my first baby, and she looked very awkward, she was dressed in oversize clothing, and it reminded of an '80s, sort of, glamour portrait. It was very soft fuzz, and she had one eye open, and hand was all scrunched up underneath her face. So I took her to someone I didn't know a lot about because I wanted to capture those moments. If they're in a drawer, they're never gonna go on the wall. But I have them, and I can look at them. My very second slide that comes up on my slideshow is a picture of my husband and my twins and they were seven weeks old. And so, I do, I have a million photographs. And it's so important, because to me, now, we have what's called in our house, photo night. So we can sit in front of the computer, and the twins especially, Georgia likes looking at the photos, but she's getting a little bit older. But the twins especially love looking at old images of them as babies. Because they see so many babies coming into my studio, they want to see what they looked like. And its so funny because when you start to go back through images, you start to find photos that you forget you even took, that mean so much to you. So it's, and it just, you relive all those moments all over again. So the importance of what we do as photographers, just every day, means so much to so many people in generations to come. It's phenomenal, so I, that's why I wake up every day with a smile on my face. I have an amazing job, and you can see the joy, even the real crying, the joy that it brings to people having this images. One of my fondest moments recently was talking to my grandfather in front of an image in his home. And it was, it's his grandparents. And he's 80, in his 80s, and it was a big, beautiful photo of his grandparents. And he stands there in front of it and tells you the story of them from his childhood. So these photos live on forever, and they're just so important, so capture every moment. Because the one thing I've learned in the last few years is just how important life is, and how short it is, and how quickly it can be gone. So don't worry about what you look like. Don't worry about your size, anything. Be in those photos with your kids, because if something was to happen to you and they looked back and they didn't have any images of you, it's gonna be hard for them to remember all those beautiful moments they had with you if they're not captured. So it's really special. Thank you. Well Kelly, speaking of beautiful moments with families, we just have to share one more sort of personal thing that has happened, and has just come up today. Kelly's amazing family sent her a Mother's Day video. Her children and her husband, and I actually believe they're standing in front of a big, beautiful photo that you probably took of your children. I did, we were driving, you'll see the picture. I got to see this little slideshow before. And we're driving past a canola field in New South Wales and my kids were dressed, we'd been traveling for five hours, they were dressed in the daggiest clothes. I'm like, quick, jump out. Gotta take this photo. They're not dressed in the best clothes, they're not posed perfectly, but you'll see that it's them, and I captured them perfectly and it's a special moment for our house. Let's take a look at this video, and everyone, get out your Kleenex, because I think there may be a few more tears here. There have been throughout the day, as we've seen it. So let's take a look at Kelly's sweet, sweet family, and her Mother's Day tribute. (soft music) ♫ I don't mind your odd behavior ♫ It's the very thing I love ♫ If you were an ice cream flavor ♫ You would be my favorite one ♫ My imagination sees you ♫ Like a painting by Van Gogh ♫ Starry nights and bright sunflowers ♫ Follow you where you may go ♫ Oh I've loved you from the start ♫ In every single way ♫ And more each passing day ♫ You are brighter than the stars ♫ Believe me when I say ♫ It's not about your scars ♫ It's all about your heart ♫ All about your heart
Class Materials
Tips For Putting Baby To Sleep
Composite Shoot: Posing Bag
Composite Shoot: Basket with Sibling
Ratings and Reviews
I have been a photographer for years and just recently decided to transition into the realm of newborns. Safety was my number one concern before learning all the other important details and Kelly does an amazing job teaching safety and comfort while also going into the best ways to get the perfect shot. I have taken away so much knowledge and she explains it in such a fantastic, comfortable manner, I urge anyone looking to begin newborn photography to purchase this class. Completely worth the investment, I will go back and rewatch again and again while continuing to learn and grow. Thank you Kelly and CreativeLive.
I am so amazed. I am a newborn photography vendor and a brand new photographer. Right now I am doing photography for fun. I wanted to learn all the in's and out's of Newborn Photography before I went and charged people. I want to be the best at what I do first. Also, wanted to know what actually goes into a quality session. Especially as a vendor point of view we don't necessarily know what goes into everything, and how our props are used. I have to say I have learned so much already. And I have only watched Day 1 of my purchased course. Worth every single penny. Kelly and Creative Live thank you for making it affordable to learn. I have been following Kelly's Photography page on FB for quite some time now. It is amazing how passionate she is, and how that passion spreads through out her course. I wish one day I can attend a live workshop in the future. I would purchase every one of her workshops. I have learned everything I need to know to get started, marketing, editing, planning....
My first granddaughter is going to be born in Aug and so looking forward to trying all of these great and wonderful ideas. Who knows..this might be the beginning of a new career...since I do boudoir now. Thanks Kelly...you were wonderful! ps..thanks for sharing your Mother's day with us and sharing that beautiful family. Best wishes and Thank you again.
Student Work