What Is Your BATNA?
Vanessa Van Edwards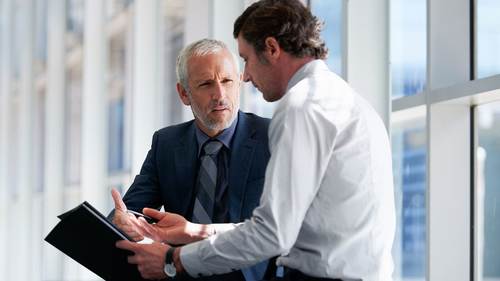 What Is Your BATNA?
Vanessa Van Edwards
Lesson Info
5. What Is Your BATNA?
Lesson Info
What Is Your BATNA?
so you're in the negotiation and hopefully it's going well. You've been building report, you came in with your research, you've been preparing your answering their pain points. You're talking like partners. What I want you to actually think about is not just offering hard desire. So mostly will go into negotiation. They say I want to renegotiate my lease and I want to pay X. Amount of dollars or I want to earn X. Y. Z. Amount. But I actually don't think about is yes. You should know that number, that thing that you want. But you should also think about what's called a bat nuts. This is not my concept. Really fascinating concept that was developed about negotiating which is a better alternative to negotiating agreement, acronym Patna. This is really important because if you only have one number, the negotiations get very far. It sounds like this. I'd love to work with you. We'd love to have your business but I can't go any higher than X. Y. Z. Amount. They say sorry, we can't do that. A...
nd you say okay bye. Very short negotiation doesn't really go anywhere. And it often ends up in a lot of headache because people are like well if you're not going to budge not gonna budge, It is critically important that you have some alternatives. These are alternatives that have to get really creative and more creative. You can be the better the best way for me to explain. This is the compensation. So a lot of people go into salary negotiation with a number in mind. I want to make $50,000. I want my salary to be $50,000. That's all I'm going to take. But a bat. Nha would be okay. Yes I would like $50,000. But I would also like preferred parking. And if they can't do a few $1000 I would really be happy with more vacation days. And if they can't be $50,000, I'd really be happy if I had a higher title. They couldn't be $50,000. I would really want to have a new computer and a new desk chair. ErGonomic for my back. If I can? T $50,000, I would love to have a learning stipend where I could buy books or education courses for myself. If I can't have $50,000 I really wanted so that I can work from home one day a week. That was seven or 8 badness alternatives to negotiate an agreement. And so what I want you to think about in the negotiation is what else could your partner do for you? If you're really partners, you're trying to fix each other's problems? What are some other problems that maybe aren't on the table? But could be on the table. I talked about this with police. Right? Most people think I can only pay three grand a month for my lease. Well what if they are willing to cover your water bill because it's cheaper for them if they package it all together? What if they were able to offer you two more parking spaces? Could they need 3500? What if they were willing to um that you notice that they have lunch for all their employees down the hall? On Fridays? Could they offer lunch for your employees to? All of those things are bad nas that help you feel like partners when you're in the negotiation you say? Well how about this? How about that? That could also get them thinking creatively so that they offer things that they didn't even think of before. And so a baton is a critical thing to offer during the negotiation because it prevents deadlock. If you have really good bat nas, you don't have a shutdown negotiation, you don't have a contentious negotiation, and, ideally, you're helping them think more creatively with you.
Ratings and Reviews
Student Work