Mock-up Your Designs to Impress Clients
Khara Plicanic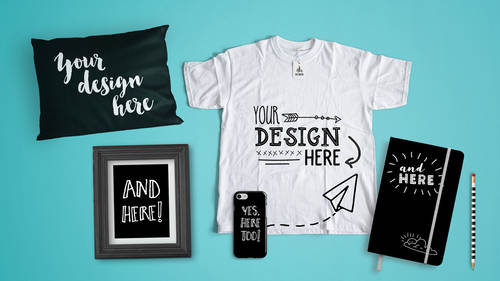 Mock-up Your Designs to Impress Clients
Khara Plicanic
Class Description
Graphic designers often make the grave mistake of creating beautiful designs, but showcasing them poorly. In this course, you will learn how to create mockups that bring your designs to life and turn them into valuable marketing tools. 
Khara Plicinic has a unique teach style and playful sense of humor that continue to endear her exponentially growing audience. In her course, she will show you how to create mockups in Photoshop that will both quickly bolster your portfolio and make your work more marketable. 
In this class, you will learn:
How to make your work stand out by putting your designs on anything from apparel to packaging 
Tips for photo correcting images taken with your phone 
How to use existing mockup files in Photoshop 
No previous Photoshop experience required. 
Software Used: Adobe Photoshop CC 2017.0.1

Ratings and Reviews
This was a great class for beginners or current designers who want to expand their current skill set. Khara has a great way of breaking things down and is inspiring to watch! Highly recommend!
Great little course for beginners and designers, like myself, who are fairly new to mocking-up designs in situ. Khara explained things clearly and concisely. Enjoyed this course very much - Thank you!
This is my fifth course on Creative Live and I think Khara may be my favorite instructor so far! Very easy to listen to and charismatic. Made an idea I have found daunting and endlessly failed at seem easy and exciting! Cannot wait now to have a project to mockup when before I was so stuck on the process I dreaded it. Great Course! 👍
Student Work